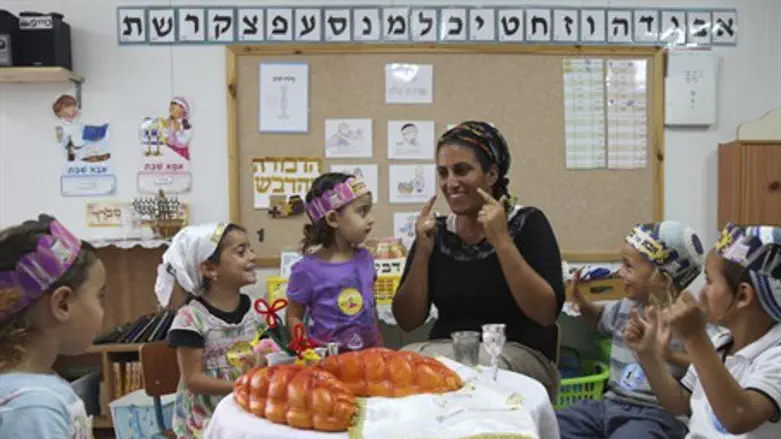 Teacher (illustrative)
Nati Shohat/Flash90
Teacher burnout is at an all-time high, the Central Bureau of Statistics revealed Monday - with one in every four new teachers in the elementary school system dropping out within five years and one in three in the high school system. 
Teacher turnover in primary education stands steady at 23%, in junior high at 33%, and secondary education at 37%, the statistics reveal. 
Cumulatively, 60% of the nation's secondary school teachers have switched professions over a 17-year period, as well as 50% of junior high teachers and 36% of elementary school teachers. 
The survey follows another CBS announcement in June that Israeli teachers make 37% less than teachers of the same educational field in OECD countries. 
The salaries of teaching staff at all stages of education in Israel was in 2012 for $31,000, compared to about $42,000 on average in OECD countries.