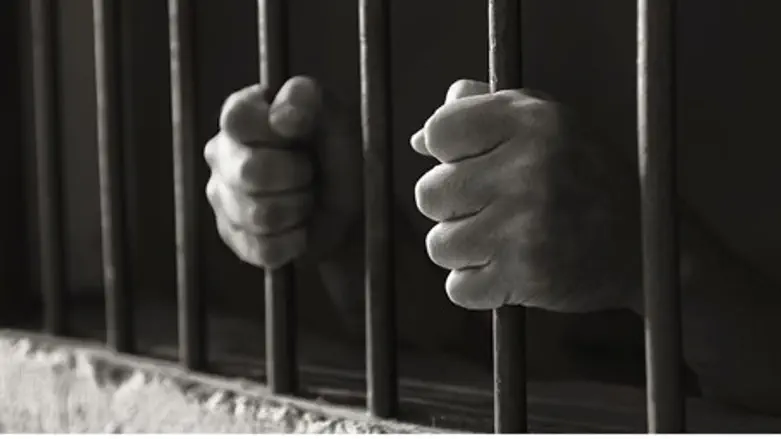 Captive (illustration)
Thinkstock
A Nazareth Court sentenced Rabbi Yaakov Deutsch from Afula to nine years in prison on Wednesday, after he was convicted on charges of sexual abuse against four teenagers - two boys and two girls - whom he taught. 
Deutsch was also sentenced with paying a 290,000 shekel ($75,895) fine. 
The full seriousness of Deutsch's actions were examined in the court hearing for the sentencing, and the verdict condemned Deutsch's acts and motives.
Regarding the testimony of one victim, "it was wrong to think that the accused has the power to 'cure' her, and he even made her believe that the relationship between him and her is an 'instruction from above,'" the verdict stated, noting that the rabbi was using religion as a front for the abuse. 
"These acts began when she was about 15-years-old - young and vulnerable - and caused her great confusion as to the morality of the conjugal visits with the accused in light of her haredi education," it continued. "Between the two there was an ongoing relationship [...] in flagrant violation of the trust of the complainant and the accused, and despite her young age." 
The court also rejected the defense's arguments that the accused were exploiting his status; the court noted that his actions dealt a severe and incontrovertible blow to the dignity, liberty, and physical and mental well-being of the complainants.
"The greatness and power of the defendant in relation to his community, and beyond, led the complainants to trust the defendant, and to be alone with him," it fired. "Moreover, even the parents of the complainants who saw the defendant as a respected rabbi, trusted him, and thus it never occurred to them that their children might fall victim to exploitation in his hands." 
The ruling surfaces amid a series of court hearings on another scandal involving a rabbi based in the north: at least ten women have accused Rabbi Ezra Sheinberg of Tzfat (Safed) of sexual abuse in a religious context, which made headlines after Sheinberg attempted to flee Israel and was arrested before his departure.