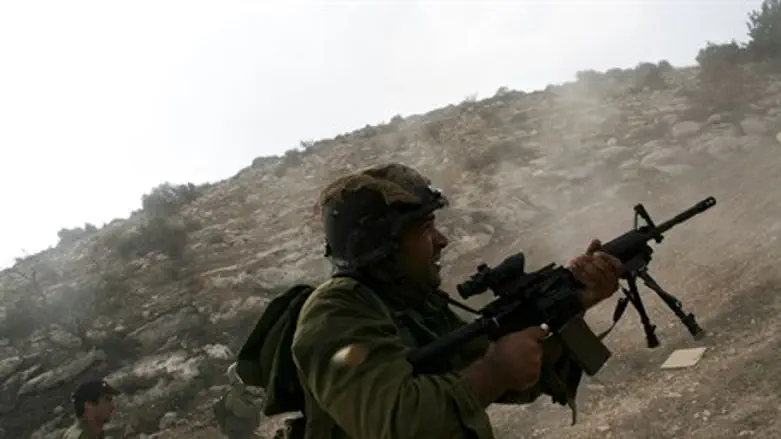 IDF soldier (illustration)
Matanya Tausig/Flash 90
Enlistment to combat units of the Israeli Defense Forces (IDF) for the August 2015 recruitment season began on Sunday morning throughout Israel. 
Hundreds of youngsters arrived at conscription centers across the country, embracing family and friends before boarding buses to the major military base in Tel Hashomer. 
New recruits for the Golani Brigade were the first to put on the traditional olive-green uniform. 
Send-offs for incoming soldiers is a certainly not an unusual scene in Israel, where military service is mandatory, but 2015's recruitment marked a significant change. 
All male and female combat fighters enlisting in this cycle will serve only two years and eight months, down from three full years. 
And the number of incoming recruits interested in joining combat units is steady, an IDF spokesperson said, according to Channel 10.
According to data collected from the IDF's new advanced questionnaire, the motivation to serve in combat positions remained similar to previous recruitment cycles. One out of every two combat candidates wishes to serve in one of the IDF's infantry brigades. 
The IDF spokesperson also noted that this year's cycle saw an increase in the number of female combat recruits as well as immigrants from abroad who came to Israel to voluntarily serve in the IDF.