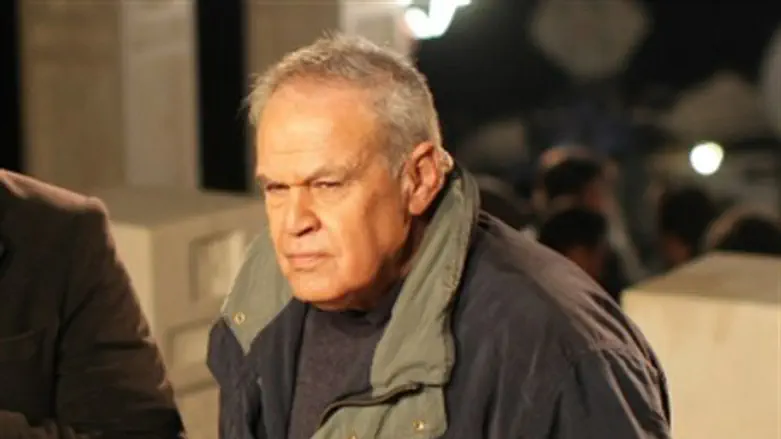 Roni Daniel
Flash 90
Channel 2's senior military commentator, Roni Daniel, refuses to apologize to those who call him an IDF spokesman, and also proposes that Prime Minister Binyamin Netanyahu repair relations with US President Barack Obama while relating to the secretive handling of the abduction of Israeli Ethiopian Avraham Mengistu as a normal affair.
"I am aware that I am portrayed on the screen as a tough guy. Maybe because of my facial expression, perhaps because of the style," he said in an interview with Makor Rishon.
"I'm not pursuing popularity," he continued. "The love of or hatred of the audience will not distract me, and at my age a person may have a strong understanding of things."
"Especially when being part of a leftist media, sometimes people do not bother to actually raise their heads and see what is really going on," he added. "If someone views my views as extreme, that is their right. I don't think I have extremist views." 
Regarding his work alongside his left-leaning colleagues, Amnon Abramovich and Arad Nir, Daniel noted that "they are very good personal friends of mine, and I respect their opinion even if I do not agree with them. But that does not mean I'll fold in my statements against them."
"This is my job, to stand up and speak at this point."
Daniel also noted that he refuses to prosecute IDF commanders and soldiers in the media for their mistakes, noting that they are horrible enough on the battlefield. 
As for criticism over him defending the IDF, Daniel rejected what he termed the leftist junta, or military dictatorship, over the media in the strongest terms. 
"I cannot think differently from them, no one is allowed to think differently from them," he fired. "It has been that way for years. But that does not bother me even a millimeter."