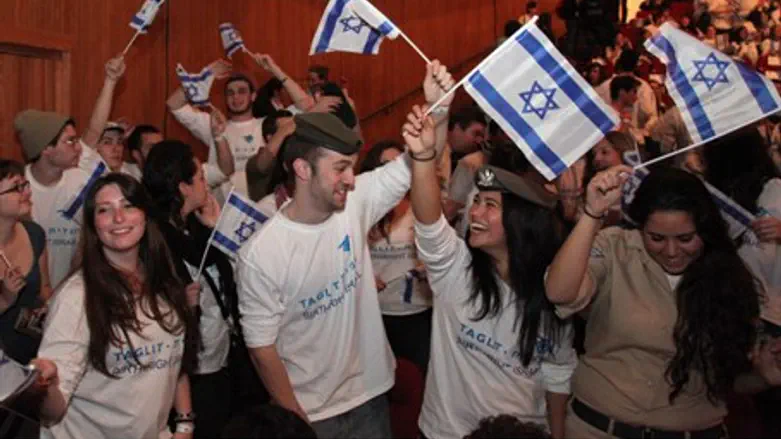 Taglit-Birthright participants (file)
Flash90
The Alumni Community of Taglit-Birthright sent an email to its listserv on Tuesday, calling on Birthright alumni to contact their legislative representatives and lobby against the Iran deal. 
The email sent to Birthright alumni in the New York area urged them to "help the State of Israel by contacting your congressman and senator and requesting that they reject this deal and override President [Barack] Obama's veto of their decision."
"As Prime Minister Benjamin Netanyahu told the world this morning, 'This is a bad mistake of historic proportions,' the email noted. 
"We are all called upon at this moment in history to help Israel. This is a moment for all Birthright Israel alumni to stand with Israel, take action and make your voices heard." 
Although connected to Birthright Israel, which sponsors free educational trips to Israel each year and usually shies away from politics, The Alumni Community has both a separate board and funding. 
Alumni Community leader Rebecca Sugar told Buzzfeed News that she sent the email "because it is the right thing to do."
Another employee of the alumni group, Natalie Solomon, also posted an almost identical message in a private Facebook group for former Birthright staff member and tour leaders managed by The Alumni Community.