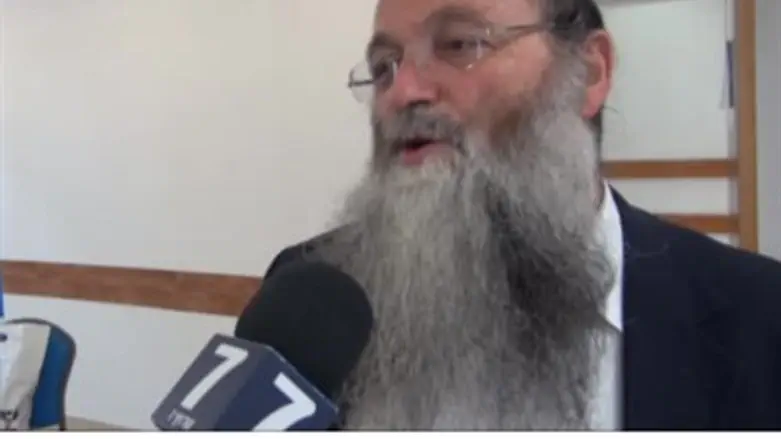 Rabbi Burstein
Puah Institute
Rabbi Menachem Burstein, Head of the Puah Institute, which helps couples suffering from infertility, linked feminism with the growing divorce rate in Israel Wednesday.
Speaking with Arutz Sheva at the annual Binyan Shalem conference on family and issues related to child-raising, the rabbi said that much of the hardship encountered by couples could be avoided by simply learning the truth about the complementary natures of men and women.
"Study and do not be afraid to ask for guidance," he said, when asked what advice he would give young couples on avoiding arguments and compromising. "Despite the feminist world, people should learn about the different natures that men and women have, and to know [about them]. To be patient and to talk a lot. Any time that is devoted to strengthening the bond between the couple is not a waste of time. It is important work for the building of any home and it brings in the Shechina [Divine Presence of God]."
The advice that the Puah Institute gives young people in the early years of marriage has been "written in blood," he said. "There have been couples who suffered and I said to myself – if only I had said A, B or C, everything would have been fine. We try to give the advice in time and avert the problems."
The Puah Institute has helped thousands of couples suffering from infertility to get through the process of building a family, and offers lectures, seminars and training courses for raising awareness about reproductive health issues at both the social and medical levels.