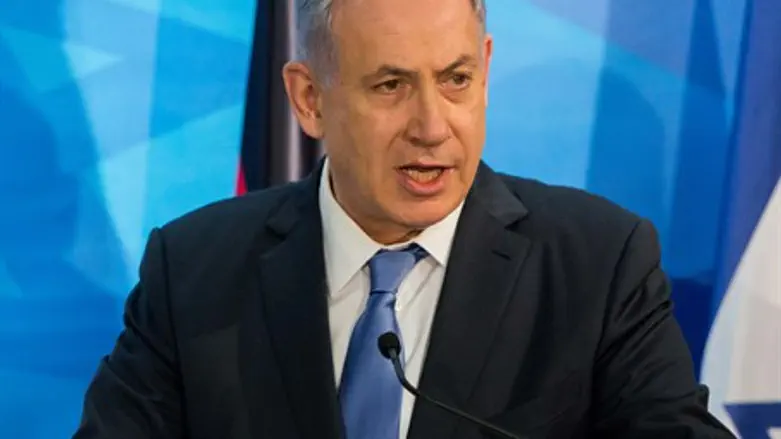 Prime Minister Binyamin Netanyahu
Yonatan Sindel/Flash 90
Prime Minister Binyamin Netanyahu admitted that he has no plans to expand Judea and Samaria on Monday, and indeed plans to keep the de facto building freeze unofficially instituted over the past two years. 
During a meeting on the subject, the Mayor of Beit El, Shay Alon, interrupted Netanyahu and asked about the destruction of several buildings slated for Beit El in about two weeks. 
Netanyahu replied to Alon that the State must respect the High Court for Justice's ruling on the subject in favor of the demolition. 
Defense Minister Moshe Ya'alon also added his opinion to the discussion.
"You knew full well that the Ulpana neighborhood was started as a network of illegally-built houses," Ya'alon fired, adding the the current round of buildings slated for demolition were also started this way. "Despite all our good intentions, you know that we cannot legitimize this process." 
Alon fired back at Netanyahu that the decision violates a campaign promise he made to build 300 housing units in the area. 
"You are worried about the interests of your settlement, I am concerned with the interests of the entire country," Netanyahu replied. "There is international pressure, and we need to manage it wisely." 
"The settlement movement is under attack by international powers," Netanyahu added angrily. "I am protecting the movement as a whole, and we should do so with wisdom and respect for High Court decisions." 
Netanyahu then said explicitly that he does not intend to keep the promise to build 300 homes in Ulpana.