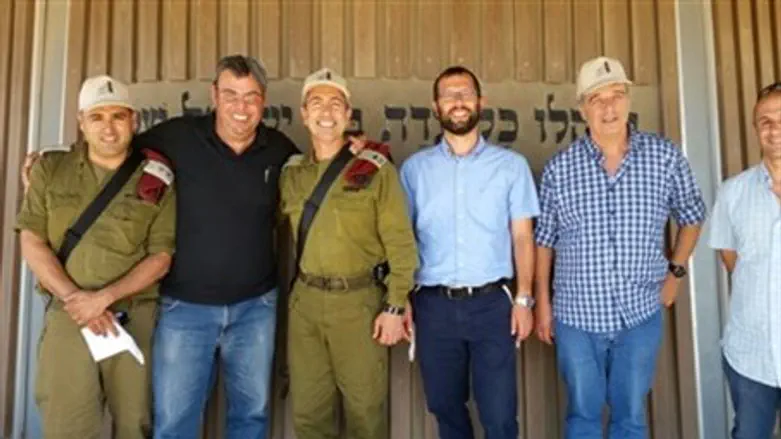 Numa on tour of Binyamin
Binyamin Regional Council
In the wake of several recent terror attacks in the area, IDF Central Command chief, Maj. Gen. Roni Numa, toured the Binyamin Regional Council on Wednesday, accompanied by council head Avi Roeh. 
Numa visited the communities of Harasha, Tazpit Kidah and Neve Tzuf, concluding his tour in the ancient city of Shiloh, where he called on residents to continue traveling, hiking and living their lives. 
"This is not the start of another intifada," the Maj. Gen. declared. "We must continue the regular routine. I see no reason to stop traveling around Binyamin nor all of Judea and Samaria."
According to Numa, who was appointed as Central Command chief in January, traveling can and should take place at any hour of the day.
"While I cannot guarantee there will be no more attacks, I can say we are doing everything to prevent them," he stressed. 
Roeh, whose acquaintance with Numa began years ago in the latter's role as Binyamin Brigade Commander, welcomed the Maj. Gen. and wished him success in his newest military post. 
Numa's security check-up Wednesday coincides with the Knesset Foreign Affairs and Defense Committee's decision to grant NIS 900,000 ($237,507) for vehicle protection in Judea and Samaria.