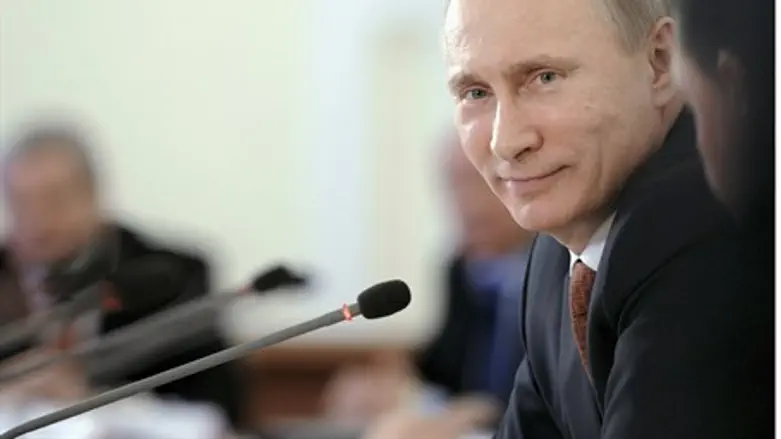 Vladimir Putin
Reuters
The recently extended nuclear talks between Iran and world powers, now in their final stretch ahead of an extended deadline next Tuesday, will successfully reach a deal ahead of that deadline according to Russia's top negotiator.
Negotiator Sergei Ryabkov on Thursday told the Russian TASS news agency that a deal will be reached "in the coming days," reports AFP Friday.
"I can't predict how many hours it will take to resolve this situation. But all parties are of the opinion that this matter will be resolved in the coming days," said Ryabkov.
The negotiator added that the text of the deal being drafted between Iran and world powers is "91% finished."
The announcement comes the same day that it was announced that Russian President Vladimir Putin and Iranian President Hassan Rouhani are to meet next week on the sidelines of the Shanghai Cooperation Organization Summit in the city of Ufa, which will be held next Thursday.
Putin raised an uproar in April when he signed a decree lifting a ban on the delivery of S-300 anti-missile rocket systems to Iran. The advanced systems would pose a threat to any potential airstrike targeting Iran's nuclear program.
After the deadline was extended on Tuesday, top Senators in the US Congress called for US President Barack Obama to "pause" the negotiations and not simply reach an agreement out of desperation to obtain a diplomatic accomplishment.
Several major sticking points remain in talks, such as Iran's refusal to allow inspectors in to investigate its secretive nuclear facilities or come clean on the military nature of its nuclear program. Likewise Iran is demanding all sanctions be lifted as soon as a deal is reached.
Experts have warned that the current sanctions regime against Iran has not been tough enough to provide a deterrent to Iran, the leading state sponsor of terror. Just this Monday Iranian officials announced that 13 tons of gold had been repatriated as part of sanctions relief, bringing the total in unfrozen assets since the November 2013 interim deal was signed to just under $12 billion.