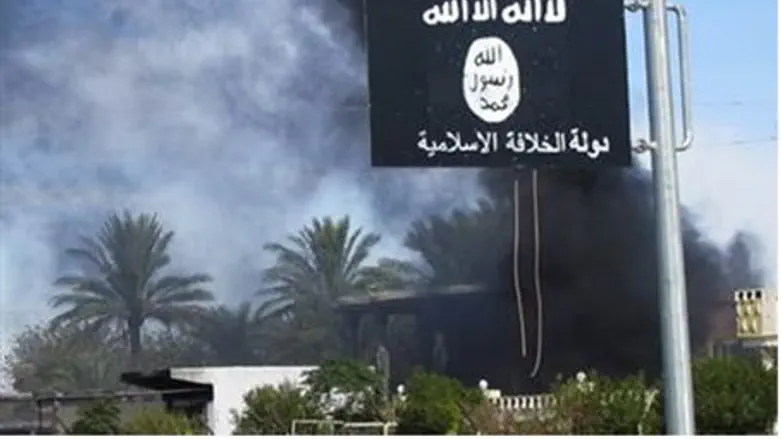 ISIS flag
Reuters
Big-box retail giant Walmart is under fire once again on Wednesday, after a Louisiana store printed an Islamic State (ISIS) cake after rejecting an order for a cake with the Confederate flag. 
Sidell, Louisiana resident Chuck Netzhammer ordered a cake with the message "Heritage, not Hate" over the confederate flag at his local Walmart this week, but the order was rejected.
Walmart, like many major retailers, has stopped printing the flag or carrying any of its products as part of the backlash from the Charleston, South Carolina shooting last month; shooter Dylann Storm Roof who murdered nine African Americans had used the flag as a racist symbol. 
Netzhammer, determined to prove a point, went back to Walmart the next day and ordered a cake with the ISIS flag instead - and the retailer "happily" printed it for him, as revealed by the Washington Post.
He then took to YouTube to complain. 
"Hi Walmart, you've got some explaining to do," he states in the video, which has over 500,000 views. "I went to buy a printed cake from y'all the other day with this image on it and y'all wouldn't do it. I've got proof. Went back yesterday and managed to get an ISIS battle flag printed. ISIS happens to be somebody we're fighting against right now who are killing our men and boys overseas and are beheading Christians."
Walmart asserts that Netzhammer "took advantage" of the employee's ignorance. 
"It's unfortunate that one customer sought to take advantage of an associate who did not know the flag or its meaning," spokesman John Forrest Ales told the Post. "This cake should not have been made and we apologize for the mistake."
Netzhammer's experiment touches on a debate raised shortly after the nationwide backlash against the Confederate flag, after several news outlets noted that the same retailers which banned the flag - including Amazon, Etsy, and Ebay - still carry an abundance of Nazi products.