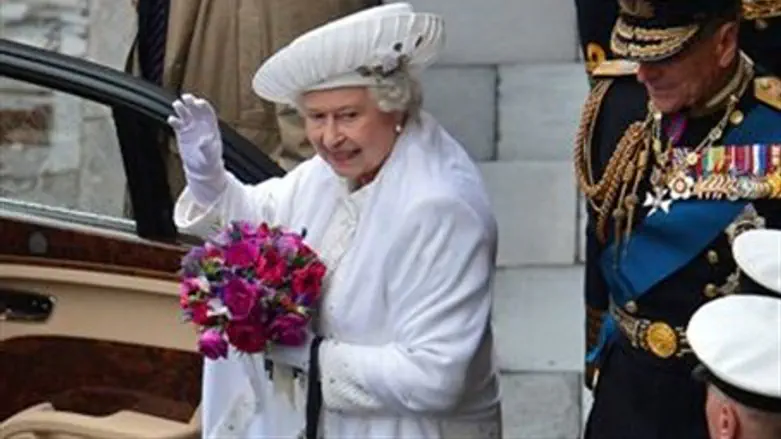 Queen Elizabeth II
Reuters
Britain's Queen Elizabeth II made her first trip to a former Nazi death camp Friday, visiting Bergen-Belsen just over 70 years after it was liberated by British forces, on the final day of her state visit to Germany.
The 89-year-old queen was accompanied by her husband Prince Philip, 94, as she visited the site where at least 52,000 people from across Europe were murdered during the Holocaust, including teenage Jewish diarist Anne Frank.
She was due to see a memorial stone to the young girl, whose journal of her family's time hidden from the Nazis during the German occupation of The Netherlands has been read by millions around the world.
In April 1945, British forces freed the camp in northern Germany where Jews, political prisoners and other persecuted groups were held, taking pictures which gave the world the first published visual proof of the Holocaust.
The queen is also due to lay a wreath and meet camp survivors and liberators.
At a banquet at Berlin's presidential palace earlier in the week, the queen warned against "division" in Europe, in a speech focused on historical references to the lessons of World War II, the fall of the Berlin Wall and German reunification.
In April, on the 70th anniversary of the camp's liberation, German President Joachim Gauck paid tribute to Britain for restoring "humanity" to the country, saying its forces led by example during the subsequent Allied occupation.
The event wraps up the queen's fifth state visit to Germany which included a meeting with Chancellor Angela Merkel, a boat trip along Berlin's Spree river and a trip to the financial capital, Frankfurt.
AFP contributed to this report.