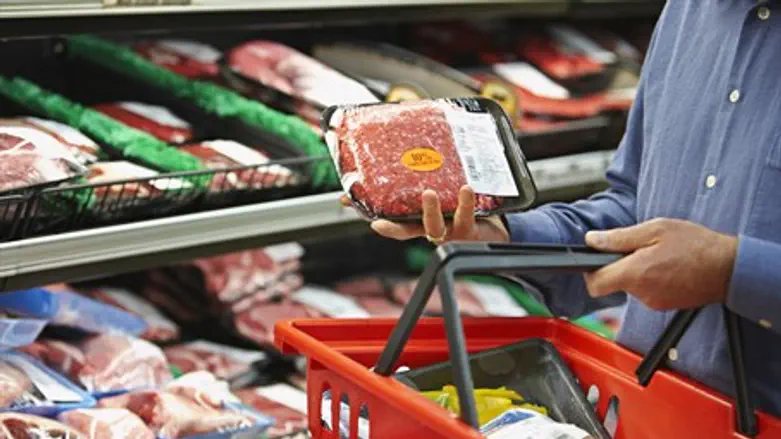 Meat (illustrative)
Thinkstock
Israel could face a major meat shortage this Rosh Hashana (the Jewish new year), or at the very least a major price increase, said Ashkenazic Chief Rabbi David Lau.
The shortage stems from a dispute between the Chief Rabbinate and the Justice Ministry on how staff will work with companies responsible for slaughtering animals.
In an effort to reduce fraud, the Rabbinate recently instituted new rules that would make slaughtering crews independent of the slaughterhouses that employ them, by assigning them to specific slaughterhouses via a lottery. This way, no slaughterer will be beholden to a specific employer.
The new rules also extend to inspectors, who check the slaughterer's work before meat is processed to ensure that it is kosher. The slaughterers and staff will be matched up with a slaughterhouse by a the random choice of a computer.
The system was Rabbi Lau's idea, and it was approved by the Rabbinate's central committee - but is opposed by the union representing slaughterers, as well as the meat companies. In addition, the Justice Ministry has yet to sign off on the changes.
The companies, along with the union, said that they would not dispatch staff to slaughterhouses, located mostly in South America, until the rules are restored to what they were previously.
Currently importers say there is enough meat on hand in storage for the next month – but the summer is when meat is slaughtered and prepared for the "High Holiday rush," when consumption goes up significantly as religious and traditional Israelis prepare large holiday meals for family, relatives, and friends.
Rabbi Lau said that if the meat companies and the union do not proceed with slaughter whatever meat is available will be very expensive – as will chicken and other poultry, which is mostly produced in Israel, because of high demand of those products as a replacement for meat.