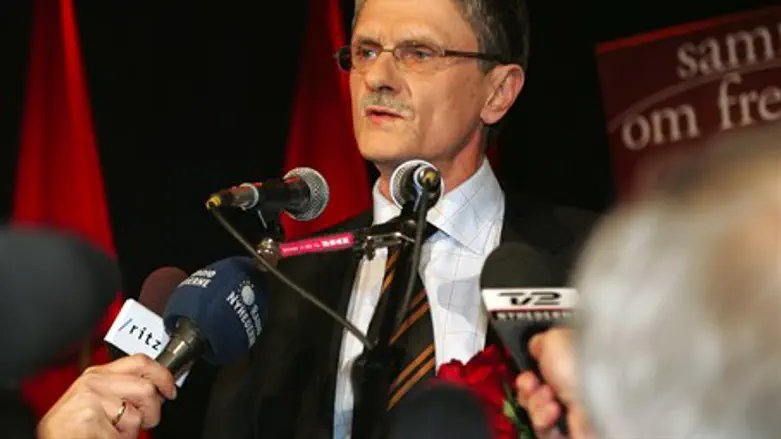 Mogens Lykketoft
Reuters
The United Nations General Assembly (UNGA) has voted former Danish parliament speaker Mogens Lykketoft to head its 70th anniversary session, the Associated Press reports Tuesday. 
Lykketoft will be president of the UNGA for one year. During that time, he has urged leaders to "focus on the road ahead for peace, security and human rights."
Lykketoft has snubbed Israel in the past, drawing heavy criticism for refusing to meet with Israeli officials during a 2014 visit and instead meeting with Palestinian Arab officials in Gaza and the Palestinian Authority (PA). 
At the time, he claimed the issue was a scheduling conflict, but the Foreign Ministry implicated that Lykketoft had refused to be flexible about his travel plans even after Knesset Speaker MK Yuli Edelstein (Likud) had stated multiple times that he would not be available during the trip. 
The spat was seen as an outcropping of rising tensions between Israel and the increasingly intransigent European Union (EU).