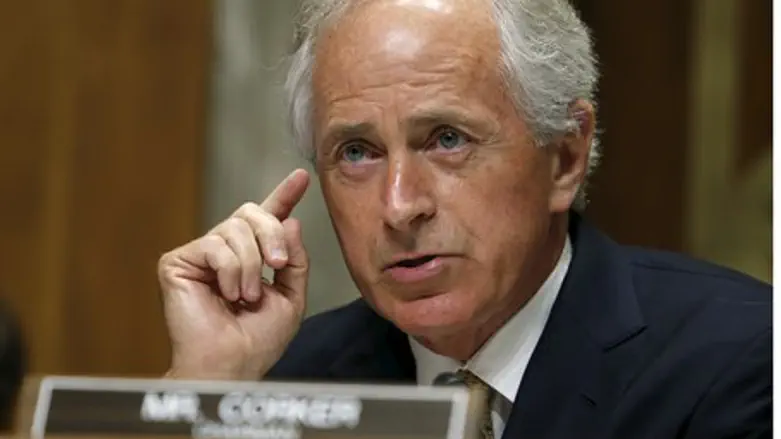 Bob Corker
Reuters
Senator Bob Corker (R-TN), who is chairman of the Senate Foreign Relations Committee, on Monday expressed concerns over reports that negotiators with Iran are prepared to make far-reaching concessions.
According to the Reuters news agency, Corker wrote a letter to President Barack Obama in which he said he was "alarmed" by the reports.
"It is breathtaking to see how far from your original goals and statements the P5+1 have come during negotiations with Iran," wrote Corker.
Among other things, the Senator noted that negotiators had moved from seeking a 20-year agreement to a 10-year agreement that would allow Iran to continue developing an advanced ballistic missile program and research and develop advanced centrifuges.
"I am alarmed by recent reports that your team may be considering allowing the deal to erode even further," he wrote, according to Reuters.
"Only you and those at the table know whether there is any truth to these allegations," added Corker, who wrote that he hoped they were inaccurate.
Corker authored the bill signed by Obama into law last month that allows Congress to review a final nuclear deal with Iran for 30 days. The letter included some of the most severe concerns he has expressed publicly about the negotiations, noted Reuters.
Iran and the six major powers reached a framework nuclear deal on April 2 in Lausanne, Switzerland, and are seeking to reach a final agreement by a June 30 deadline, but still have to work out differences on several issues.
Last week, American and Western officials said that world powers are prepared to accept a nuclear agreement with Iran that does not immediately answer questions about its past atomic weapons work.
After a November 2013 interim accord, the Obama administration said a comprehensive solution "would include resolution of questions concerning the possible military dimension of Iran's nuclear program."
But those questions will not be answered by the June 30 deadline for a final deal, officials said, echoing an assessment by the UN nuclear agency's top official.