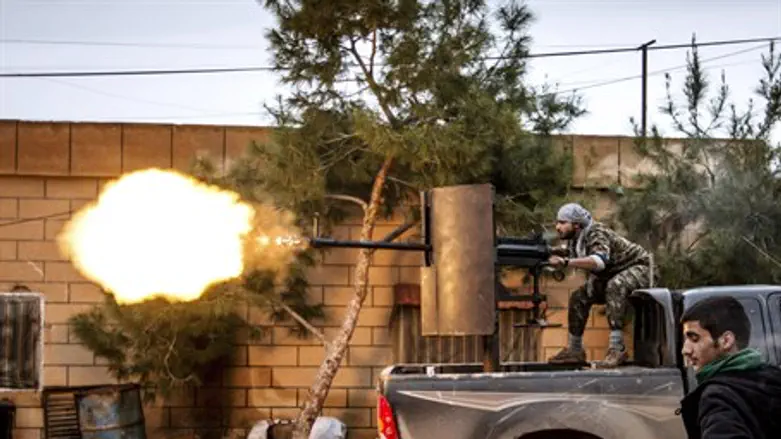 Kurdish YPG fighters (file)
Reuters
Syrian Kurdish fighters seized control Monday of a key crossing on the Turkish border from the Islamic State group, an AFP photographer reported.
Fighters from the Kurdish People's Protection Units (YPG) took up positions on the Syrian part of the Akcakale-Tal Abyad border post, which lies on ISIS' main supply route to its de facto capital of Raqqah, the photographer said.
The Kurdish fighters had advanced on Tal Abyad in a two-pronged offensive from east and west.
"Tal Abyad is completely surrounded," said YPG commander Hussein Khojer. "There is nowhere Daesh can escape to," he said, using the Arabic acronym for ISIS.
Sherfan Darwish, a spokesman for the Burkan al-Furat rebel group fighting alongside the YPG, said the anti-ISIS alliance was on the eastern and southern outskirts of Tal Abyad.
"There are ongoing clashes and the bodies of 19 IS fighters are on the outskirts of Tal Abyad," he said.
The advance is a blow to the jihadist group, which is battling to hold onto Tal Abyad and preserve its main supply line between Raqa and the Turkish border.
As a result of the offensive, Turkish authorities allowed at least 3,000 Syrians who were fleeing the fighting to cross into Turkey for th second consecutive day through the Akcakale post.
An estimated 20,000 Syrians have crossed the Turkish border since last week, despite sporadic border closures.