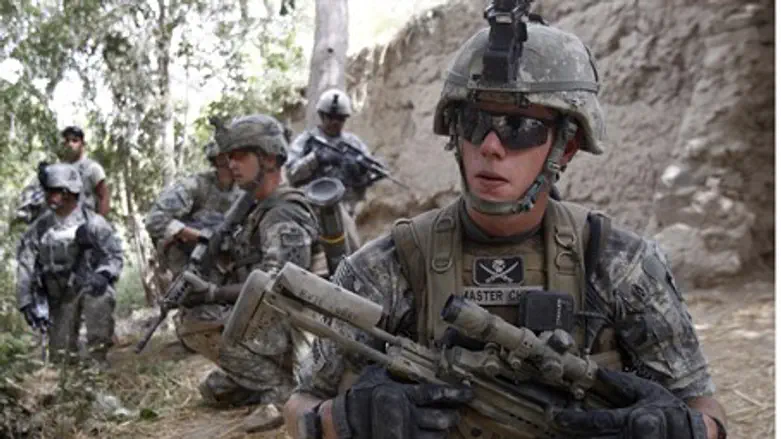 US Army commandos (illustration)
Reuters
US President Barack Obama's hands-off foreign policy has led Russian President Vladimir Putin to show aggression in Ukraine, including the invasion of Crimea, but now in a dramatic sign of deterrence the US is poised to up the ante and station heavy weaponry in Eastern Europe.
The Pentagon is preparing to store tanks, infantry combat vehicles and other heavy weapons for a brigade of between 3,000 and 5,000 soldiers on allied bases in Baltic and Eastern European NATO states, reports the New York Times.
The paper notes this would be the first time that the US has stationed heavy weaponry in the newer NATO states that were formerly under Soviet influence since the end of the Cold War, with the annexation of Crimea and instability in Russia necessitating the strong reaction.
US Defense Secretary Ashton Carter and the White House still have to approve the proposal, but senior officials said approval is likely to be given ahead of the NATO defense ministers' meeting later this month in Brussels.
According to the proposal in its current framing, Lithuania, Latvia and Estonia will each store enough equipment for a company of roughly 150 soldiers, while Poland, Romania, Bulgaria and possibly Hungary would each store enough for an entire battalion of 750 soldiers, officials revealed.
A senior military official detailed that the equipment for a full brigade, formally termed the European Activity Set, includes around 1,200 vehicles, among them 250 M1A2 tanks, Bradley fighting vehicles, as well as armed howitzers.
NATO expanded to include the Baltic nations in 2004, but the US has avoided permanently stationing military equipment so as to avoid tensions with Russia.
"This is a very meaningful shift in policy," said James G. Stavridis, a retired admiral and former supreme allied commander of NATO who is now dean of the Fletcher School of Law and Diplomacy at Tufts University, as cited by the New York Times.
"It provides a reasonable level of reassurance to jittery allies, although nothing is as good as troops stationed full­time on the ground, of course," added the admiral.
Despite the hefty stature of the equipment deployment, it is less than the request of senior Baltic officials who asked that US troops be permanently stationed in their countries.