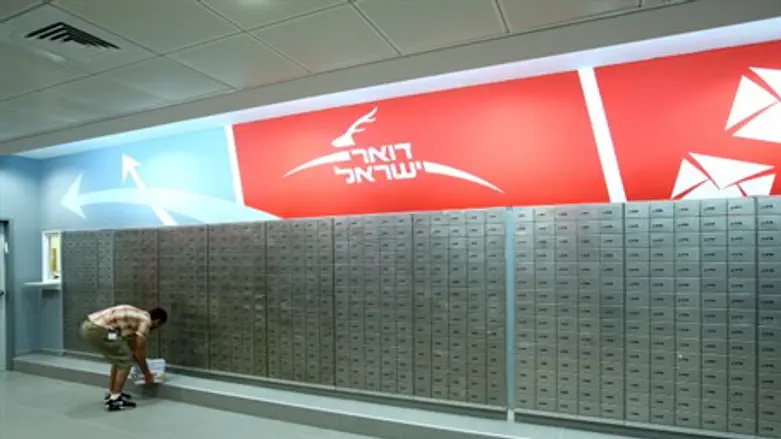 Israel Postal Company mailboxes (illustration)
Flash 90
Mail between France and Israel is being stopped by an unknown source, French Israelis and their families told Arutz Sheva on Sunday - and it could be deliberate. 
Several families reported that their government forms for pension and rents, as well as personal mail, have never reached their destination.
Both mail from France to Israel and from Israel to France has reportedly been curtailed, ruling out the possibility of yet another glitch in Israel's failing mail system. 
The mail problem is preventing French Israelis from receiving large amounts of money due them, they said, and complainants have turned to French MP Meir Habib for help. 
Habib reached out to Israelis and French Jews on Facebook and has said that hundreds of people have responded in a short time. 
French police have begun an investigation as to whether French mail carriers have been halting Israeli mail in post office sorting rooms and whether, if so, it is a single person interfering or an organized attempt to stop mail to the Jewish state.