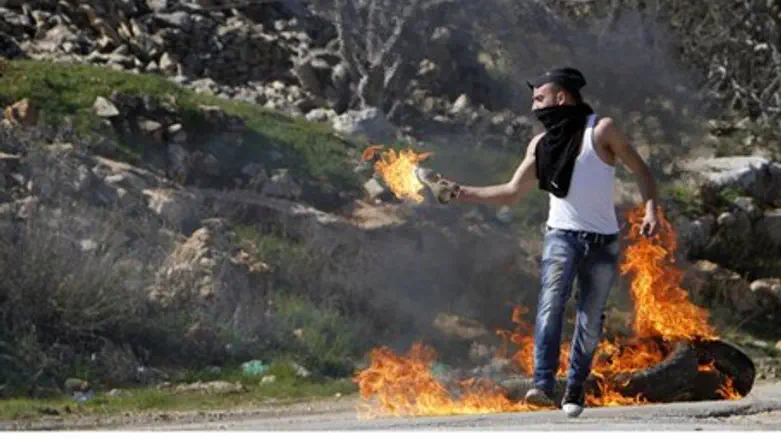 What could possibly go wrong?
Reuters
A Palestinian terrorist died in clashes with the IDF near Ramallah Sunday morning, after his attack on an army jeep backfired quite spectacularly.
Abdallah Ghanayem, 21, died after being struck by the vehicle during clashes that erupted in the village of Kfar Malik following a dawn Israeli army raid, the Palestinian Authority sources said.
An IDF spokesman confirmed to AFP that a Palestinian had died - after he threw an incendiary device at a jeep and the vehicle overturned on him.
It was the second Palestinian terrorist killed in the past week, after a would-be bomber was shot as he was preparing to hurl an explosive device at soldiers in Jenin. The attacker was reportedly injured by IDF fire, and killed when the explosive he was holding subsequently detonated in his hands.