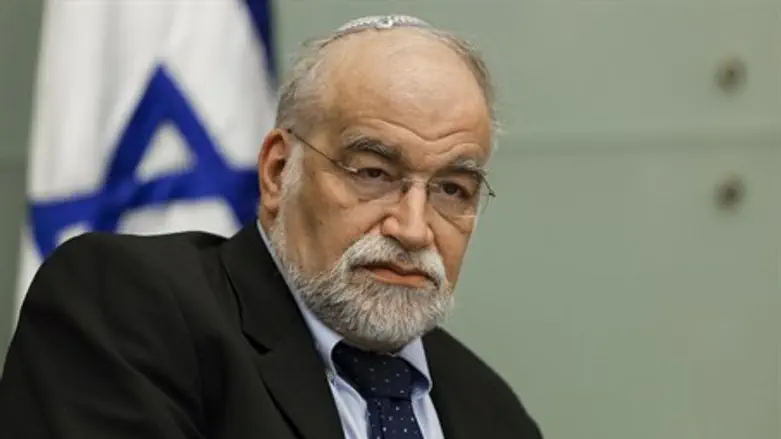 MK David Rotem
Flash 90
Former Yisrael Beytenu MK David Rotem passed away Monday in his home in the town of Efrat, Gush Etzion, aged 66.
Considered one of the leading experts in Israeli law vis-a-vis Jewish communities in Judea and Samaria, Rotem served as MK in the 17th, 18th and 19th Knessets, prior to which he was the legal adviser for the Yesha Council.
Rotem entered the 17th Knesset on January 16, 2007, following the death of MK Yuri Stern, and shortly afterwards was appointed Deputy Knesset Speaker, replacing Yitzhak Aharonovich who was promoted to a ministerial position.
A close confidante of Yisrael Beytenu head Avigdor Liberman, Rotem is the only MK to have ever been appointed for two consecutive terms as head of the Knesset's Constitution, Law and Justice Committee.
Towards the end of the last Knesset, Rotem announced he would be leaving political life, joining an exodus of Yisrael Beytenu MKs.
He leaves behind a wife and five children.
For an Arutz Sheva interview with David Rotem, click here.