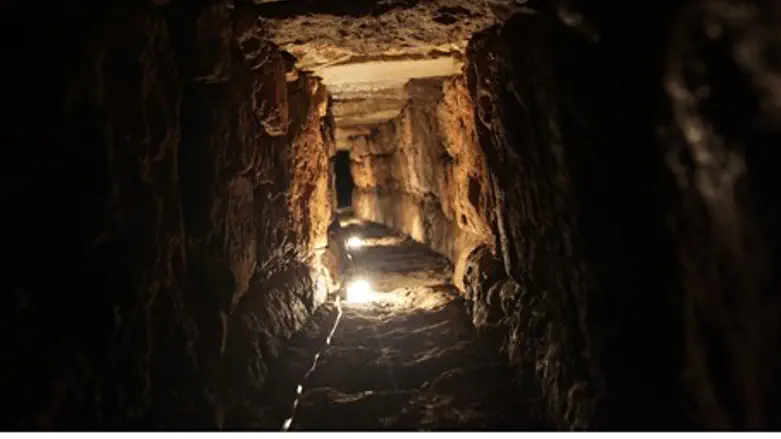 Digging site tunnel (illustration)
Kobi Gideon/Flash 90
Tragedy struck a digging site on Thursday afternoon near Reshafim, a kibbutz located near Beit She'an in northern Israel to the south of the Kinneret (Sea of Galilee).
During work at the site an underground tunnel adjacent to Reshafim collapsed for a reason that is as yet unknown.
As a result of the collapse, a 35-year-old foreign worker who was on site was crushed by the rubble, suffering critical wounds.
He was only disentangled from the collapsed tunnel through the efforts of his friends, as well as firefighting and rescue teams who arrived on the scene.
However, just a short time after being rescued from the rubble, the worker died of his serious wounds, with Magen David Adom (MDA) paramedics having to pronounce the young man's death.
Police have opened an investigation into the circumstances of the incident, with suspicions of negligence leading to the collapse likely to be foremost among the issues needing answering.