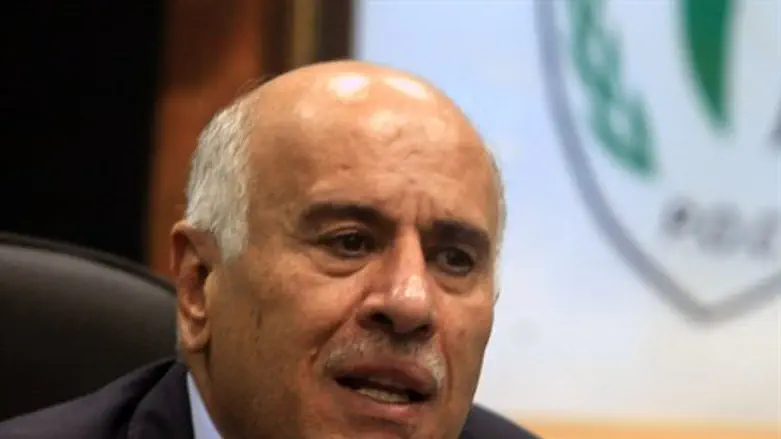 Jibril Rajoub
Flash 90
While criticizing Israel for limiting the movements of Palestinian Authority athletes, PA sports chief Jibril Rajoub has been holding tournaments that praise and honor terrorists who killed Israelis in terror attacks.
According to Palestinian Media Watch, the PA has held numerous such tournaments – including a recent table tennis contest honoring Dalal Mughrabi, mastermind of the Coastal Road Massacre.
Taking place in 1978, 37 Israelis were killed and 70 others injured in an attack on a bus traveling up the coastal road near Kibbutz Ma'agan Michael in northern Israel. Among the victims of the attack was Gail Rubin, niece of Senator Abraham A. Ribicoff.
Mughrabi is hardly the only terrorist being honored in this manner. In another event, the Fatah terror group organized a sporting event honoring Abu Jihad, an arch-terrorist responsible for the deaths of 125 Israelis.
The PA is also planning a chess tournament in Hevron in honor of Marwan Zaloum, another terrorist directly responsible for the murder of many Israeli victims.
Rajoub himself has been promoting hatred of Israel, PMW said. In one incident, he called a soccer game for Israeli and PA youth organized by the Peres Center for Peace a "crime against humanity."
Then, in an interview on Lebanese TV, he said the PA "does not have nuclear weapons yet, but if we did I would use it against Israel."
The PMW report was quoted in Yediot Ahronot as part of a discussion of the PA's attempt to get Israel banned from international FIFA-sponsored soccer games. PMW officials said that Rajoub, who is spearheading the PA's push to get Israel banned from international soccer, was "the last person who had anything to say about values and fairness in sports."