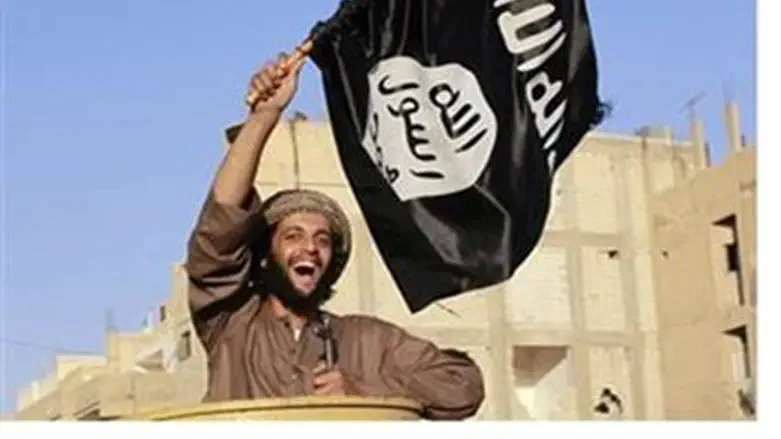 ISIS terrorist (file)
Reuters
A resident of Augusta, Georgia, on Wednesday pleaded guilty to charges of attempting to aid the jihadist Islamic State (ISIS) group, local WRDW-TV reported.
37-year-old Leon Nathan Davis pleaded guilty in federal court to charges of attempting to provide material support to the group.
According to testimony in court, an FBI-led team investigated Davis' attempts to join ISIS. He was arrested at the Atlanta Hartsfield Airport in October 2014 on a parole violation, after he bought a ticket to fly to Turkey and traveled from Augusta to the Atlanta airport.
He then planned to smuggle himself into Syria and join the group, Davis admitted in court. He said he planned to be an English translator or recruiter. FBI agents have been investigating him and monitoring his social media accounts for more than a year, they said.
Davis has been in custody since his arrest in October 2014. According to the court documents, the maximum sentence for the charges is 15 years in prison and could face a fine up to $250,000.
A string of Americans were found in recent months to have attempted to join ISIS or support the group in other ways. Last month, a 16-year-old accused of planning to join the group was found guilty of illegal possession of a firearm in South Carolina, having been charged with this offense as South Carolina has no anti-terrorism laws.
His conviction followed the arrest of six Somali Americans from Minnesota who allegedly planned to travel to Syria to join ISIS.
In March, California resident Adam Dandach, who tried to travel to Syria last year, was charged with attempting to join ISIS.
A week earlier, three New York residents were arrested for plotting to join ISIS in Syria. One of the suspects had expressed intent to buy a machine gun and shoot police officers and FBI agents if thwarted in his plan to join ISIS.
Last October, three American teenage girls from a suburb of Denver were stopped in Germany on their way to join ISIS in Syria.