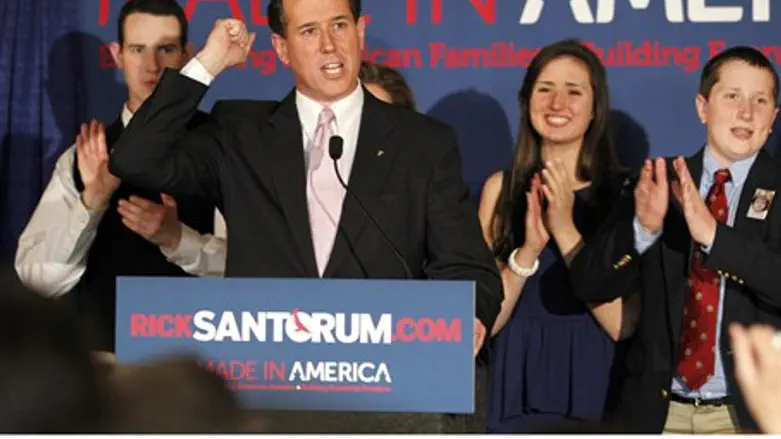 Rick Santorum
Reuters
Former Pennsylvania senator Rick Santorum on Wednesday launched a 2016 White House bid, The Associated Press (AP) reported.
"I am proud to stand here, among you and for you, the American workers who have sacrificed so much, to announce that I am running for president of the United States," the 57-year-old senator said, speaking at a cinderblock warehouse near his western Pennsylvania hometown.
"The last race, we changed the debate. This race, with your help and God's grace, we can change this nation," he added.
Santorum opens this political season as a heavy underdog in a race expected to feature more than a dozen high-profile Republicans, most of them newcomers to presidential politics.
He won 11 states in the GOP's 2012 primary election after an unexpected and narrow victory in the opening contest in Iowa, before ultimately withdrawing from the race.
Santorum joins  Marco Rubio, Ted Cruz, Rand Paul, Mike Huckabee and Lindsey Graham in running for the GOP Presidential nomination. Another likely candidate is former Florida Governor Jeb Bush.