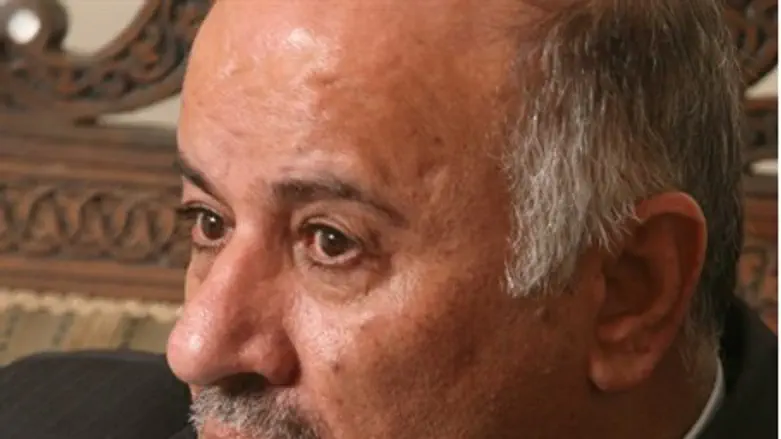 Jibril Rajoub
Flash 90
The head of the Palestine Football Association (PFA), Jibril Rajoub, on Monday ruled out reaching a compromise with regards to his efforts to have Israel ousted from FIFA, The Associated Press (AP) reported.
Rajoub stressed he would press forth with his bid to oust Israel despite efforts from FIFA president to diffuse the crisis adding he "will not withdraw the motion and will not accept any compromise and any side deals."
Rajoub has been leading a drive to have Israel suspended from FIFA, claiming Israel discriminates against Palestinian Arab players and restricts their movement.
FIFA President Sepp Blatter was in the region last week on a self-described "mission of peace" to resolve tensions between the two sides.
Blatter has recently spoken out against suspending the Israeli Football Association but the PFA was able to get the request placed on the agenda for the FIFA Congress to take place on May 29.
During the FIFA president's visit to Israel, he met with Prime Minister Binyamin Netanyahu, who praised Blatter "for opposing the politicization of sport."
"Sport is a vehicle of goodwill among nations. The thing that could destroy the Football Association is politicizing it," said Netanyahu.
"You politicize it once with Israel, then you politicize it for everyone, and it will cause the deterioration of a great institution. I know you understand this.
"I want you also to know that we are helping Palestinian football, among other things because of things that you have raised with us, and we are going to discuss with you a number of measures we think will further help the situation," said the Prime Minister.
Rajoub, who is senior member of Palestinian Authority chairman Mahmoud Abbas's Fatah movement, is known for his inciting statements against Israel, which include claiming in a television interview that Nazi leader Adolf Hitler could have learned from Israel about extermination camps.
He has suggested in the past that Israel "should be removed", and last year supported Hamas's threats to kidnap IDF soldiers on PA TV.