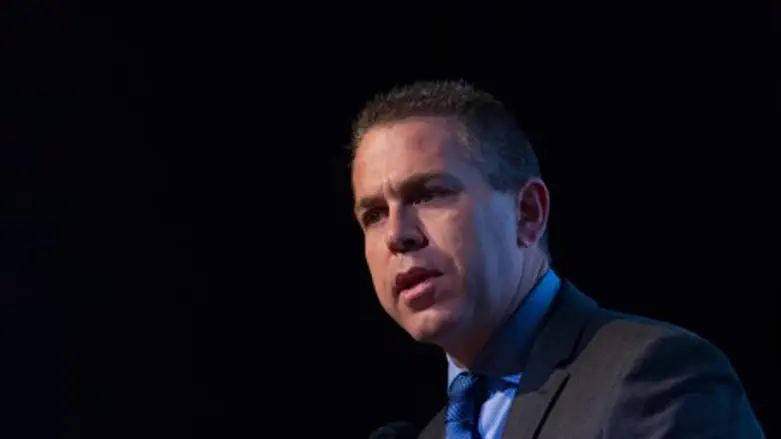 Interior Minister Gilad Erdan
Miriam Alster/Flash 90
The Knesset has voted Likud MK Gilad Erdan into his post as Minister of Internal Security, Minister of Strategic Affairs, and Minister of Hasbarah (PR), in a 58-55 vote, following a Cabinet vote earlier Monday night. 
Erdan was sworn in immediately after the vote. 
The decision to add Erdan to the government has been controversial, after he cited "principles" in initially refusing to take Prime Minister Binyamin Netanyahu's offer to be Internal Security Minister when he was also refused the Interior Ministry. 
However, Erdan was optimistic on Monday night, saying the new positions are enough to effect change. 
"I think now, with the right tools, I have the ability to act and make a difference," Erdan stated in a Facebook status. "I didn't come here to make declarations but I will say this: I'm going to work very, very hard, and am committed to creating achievements."
"We all deserve personal security and an excellent police force. And Israel deserves to be protected and not slandered in the world."