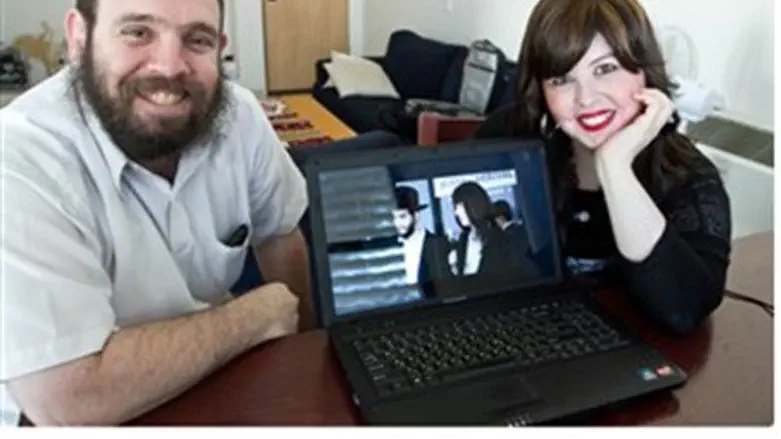 Rabbi Hezki and Chana Lifshitz
Ofer Amram
Two weeks have passed since a second devastating earthquake struck Nepal, and four since the mega-quake which killed over 6,000 people. 
As the death toll now reaches 8,583 total, the Chabad-Lubavitch emissaries in Nepal who helped saved hundreds in Kathmandu have spoken up about their experiences. 
"I have seen the hands of my children peeking out from the rubble," Rebbetzin Chani Lifshitz said, in an interview with Yediot Aharonot. "And all the time the earth continued to tremble. It was clear we would die."
According to her, when her husband Hezki, who was in the midst of reading the Torah in the synagogue, understood that the earthquake was not a temporary tremor, he covered the Torah and went outside with dozens of worshipers. 
"And the earth continued to shake and it was not over," Chani added. "I managed to calm the children and tell them that the land is still toying with us, to read Tehilim (Psalms), to say the Shema prayer, and then Hezki came down screaming for us to 'get down!'"
"We were all in pajamas, barefoot, running down to the Chabad House, and around us were screams of hysteria," she continued. "The children were screaming and crying, and I couldn't tell them, 'it's nothing,' because I was shaking with fear." 
Chezki noted that the first thing they did was turn on their phones and attempt to save lives. 
"We started to receive SOS messages from the satellites we give travelers,," he said. "We realized that they were coming from almost all regions of Nepal and we began to assemble a list of people to rescue."