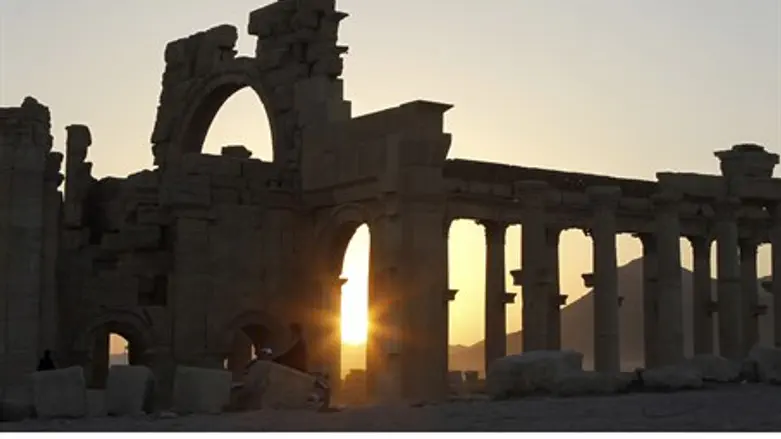 Ancient ruins under threat: Palmyra, Syria
Reuters
The destruction of the UNESCO World Heritage site of Palmyra would be an "enormous loss to humanity", the head of the organization warned Thursday after Islamic State seized the ancient Syrian city.
"Palmyra is an extraordinary World Heritage site in the desert and any destruction to Palmyra (would be) not just a war crime but ... an enormous loss to humanity," Irina Bokova said in a video published by the Paris-based group, AFP reported.
She added that she was "extremely worried" about recent events there and reiterated an appeal for an immediate ceasefire and withdrawal of military forces.
"At the end of the day, it's the birthplace of human civilization. It belongs to the whole of humanity and I think everyone today should be worried about what is happening," added the UNESCO chief.
Earlier Thursday, Islamic State terrorists seized full control of the city, putting the world heritage site and its priceless artifacts at risk of destruction.
ISIS, notorious for demolishing archaeological treasures since declaring a "caliphate" last year straddling Iraq and Syria, fought its way
into Palmyra on foot after breaking through in the city's north.
Bokova urged the international community, including the United Nations Security Council and religious leaders, to launch an appeal to stop the violence.
"It is important because we are speaking about the birth of human civilization, we are speaking about something that belongs to the whole of
humanity."