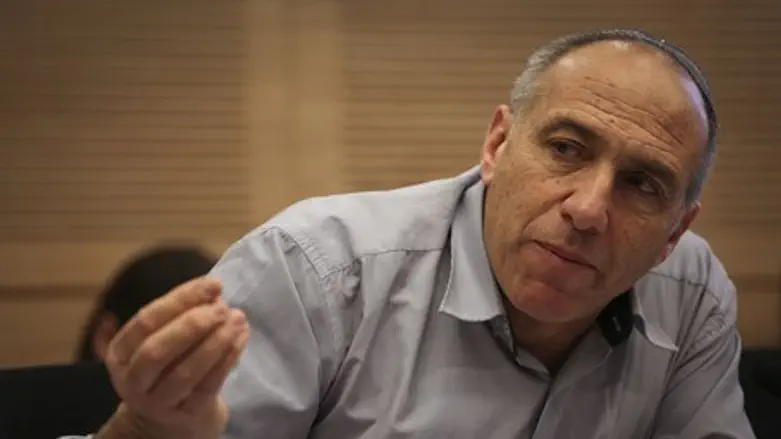 Moti Yogev
Flash 90
MK Moti Yogev (Jewish Home) praised the appointment of Interior Minister Silvan Shalom (Likud) as the minister in charge of peace talks and US-Israel relations, stating that it is a fitting choice. 
"Bearing in mind the numerous matters occupying the time of Prime Minister, it is good to appoint a minister who will address this issue, the formulation and the implementation of paths to security and coexistence between us and our neighbors, even between us and the US, the EU and the international community," Yogev stated to Arutz Sheva Tuesday. 
However, Yogev explained that Shalom and the entire political system must change their stance on both Israel-Palestinian Authority (PA) and US-Israel issues, and formulate a solution different from those which have been suggested thus far.
"There has not been a Palestinian state and there will never be one, and this ridiculous slogan that has taken hold, should be shattered and replaced with a different plan," he said, apparently referring to the "two-state solution" slogan.
The plan, according to Yogev, would include "keeping control" of political, security, infrastructural, humanitarian and educational activities of the State of Israel, inclusing all Judea and Samaria.
Arab residents of Judea and Samaria will be granted residency and their rights will be examined and defined, in Yogev's ideal view, and the Arab population of Judea-Samaria (i.e. the PA) would be given a measure of autonomy. 
He concludes that it is important that the program will be presented first to the public in Israel and win back its trust, and then become the official position of the State of Israel nationally and internationally.