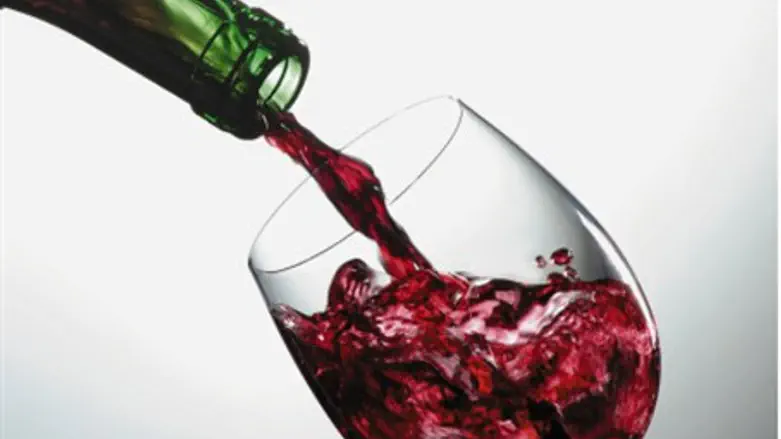 Wine (illustration)
Thinkstock
The Tura Winery, located in Rehelim to the south of Shechem (Nablus) in Samaria, has won the silver medla in the annual Israeli wine contest Eshkol Hazav (lit. golden cluster) for 2015, marking an impressive series of consecutive wins that has proven the quality of Samaria wine.
Tura's Mountain Peak wine won silver in the category of red wines over 120 shekels ($30), marking four years in a row that the wine has appeared in the top three wines at the competition.
Vered and Erez Ben Saadon, owners of Tura Winery, said, "winning in the Eshkol Hazahav contest each year strengthens us and each time proves anew the quality of Tura Winery wine."
"We are happy for that, and hope to continue to bring the unique wine of Samaria vineyards to the public in Israel and the world," they added.
Vered and Erez Ben Saadon
Tura Winery
Aside from Mountain Peak, Tura's Merlot wine Mountain Heights 2012 also took a silver medal in the category of Merlot wines over 100 shekels.
Responding to the strong performance of the Samaria winery, Samaria Regional Council head Gershon Mesika said, "we see the prophet Jeremiah's words realized with our very eyes, as he said, 'you shall yet plant vines on the mountains of Samaria'" (Jeremiah 31:5).
"Samaria is blessed with especially quality wine vineyards, and they win each year in national and international competitions," added Mesika. "I congratulate the Ben Saadon family and send wishes that they continue to grow and go from strength to strength."
The annual Israeli wine contest has been held for the past 13 years, and this year 259 wines from 56 wineries took part. A team of 30 expert judges took part, with each wine tasted and ranked by a team of six judges; those wines that advanced to the finals were tasted by an additional team.
Tura Winery was founded in 2003 at a production rate of 1,200 bottles of wine per year - it now produces 56,000 bottles each year.
Mountain Peak wine
Tura Winery