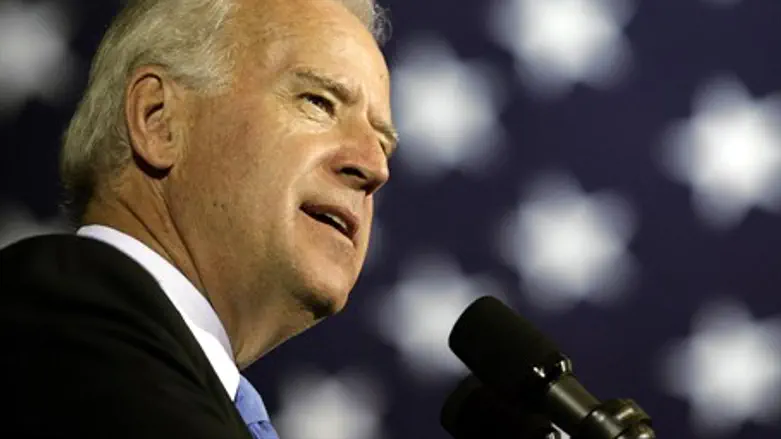 Joe Biden
Thinkstock
Vice President Joe Biden said on Thursday the United States would deliver new F-35 fighter jets to Israel next year, saying the move would help the Jewish state maintain its military edge in the Middle East.
The comments by Biden, quoted by Reuters, were made at a celebration in honor of Israel's 67th Independence Day at the Israeli Embassy in Washington.
The Vice President described the aircraft as "our finest, making Israel the only country in the Middle East to have this fifth-generation aircraft."
Vowing the United States would make sure Israel maintained its "qualitative edge," Biden told the audience, "Next year, we will deliver to Israel the F-35."
Israel originally signed an agreement in 2010 to purchase the F-35 stealth fighter jets from the United States for $2.75 billion.
In October, the Ministry of Defense announced that Israel will acquire a new squadron of F-35 jets and would receive 19 such aircraft.
At Thursday's event, Biden also admitted that it was no secret that the Obama administration has had differences with Prime Minister Binyamin Netanyahu's government, but added that the differences were natural and would not affect relations.
"It's only natural for two democracies like ours," Biden said, according to The Associated Press (AP). "We're like family. We have a lot to say to one another. Sometimes we drive each other crazy, but we love each other — and we protect each other."
Ron Dermer, Israel's ambassador to Washington and one of Netanyahu's top advisers, also acknowledged that the U.S. and Israel have sometimes had deep disagreements on critical matters. He added, however, that the region's immense security challenges would inevitable pull the two democracies together.
"We have weathered all those disagreements to grow closer and closer, decade after decade," Dermer said, according to AP.