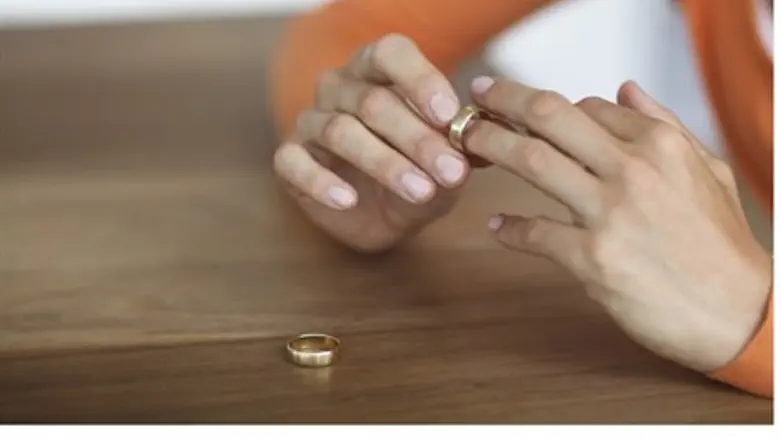 Divorce (illustration)
Thinkstock
Fewer couples got divorced in 2014, according to statistics released by the Rabbinical Court system to Channel 2 Monday - a rare decrease despite a definite upward trend. 
Overall, 2% fewer couples divorced in 2014 then in 2013 - 11,023 couples vs. 11,223. Most of the couples (874) divorced in Jerusalem, followed by Tel Aviv (779, up 100 since 2013) and Haifa (629). Only 29 couples in Judea-Samaria divorced. 
Rabbinical courts were the focus of public attention in 2014 thanks to the award-winning film Get, describing the struggle of a woman who wants to divorce her husband. ("Get" is the Jewish divorce document - ed.)
The aguna, or "chained woman," situation of women whose husbands have refused to or are unable to divorce them has improved as well in 2014. 184 aguna cases in 2014 were resolved by the courts. 
Courts have also increased sanctions for recalcitrant husbands; in 191 cases, the courts prevented ex-husbands from leaving Israel in order to coerce them into giving their wives their rights according to Jewish law. 16 were imprisoned; four private investigation companies were involved to track down rebellious husbands throughout the year. 
As of late 2014, the divorce rate in Israel was estimated to be about 25%.