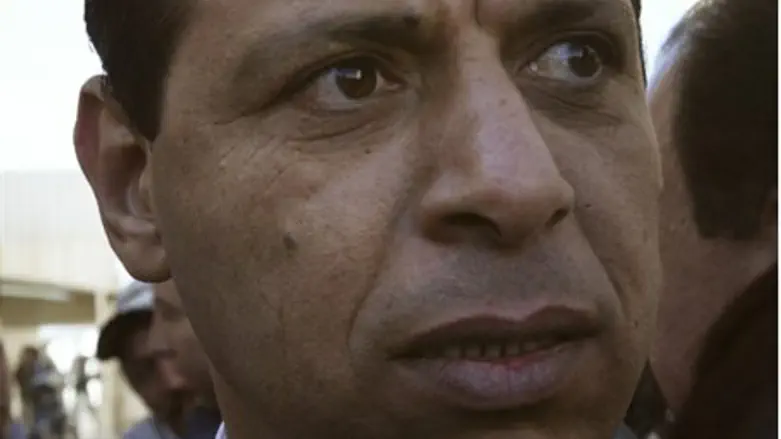 Mohammed Dahlan
Flash 90
A Palestinian court on Sunday dismissed a high-profile corruption case against exiled Gaza strongman Mohammad Dahlan, the arch-rival of Palestinian Authority (PA) chairman Mahmoud Abbas.
Speaking to AFP, defense lawyer Sevag Torossian said the Ramallah-based corruption court had ruled that the charges against Dahlan were "inadmissible," in a move the lawyer hailed as a "great victory."
The court ruled that a 2012 decision to lift Dahlan's parliamentary immunity had not been carried out in line with parliamentary law, legal documents showed.
The lifting of immunity had paved the way for another case in May 2014 in which he was convicted in absentia of defamation and sentenced to two years in prison.
His immunity was lifted by presidential decree in 2012, but by law, it can only be removed after a parliamentary vote, noted AFP.
However, the Palestinian Legislative Council has not convened since a 2007 political crisis when the Islamist movement Hamas expelled its Fatah rival from Gaza.
A former security chief in Gaza under Fatah, Dahlan was ousted from the party in 2011 and fled to Dubai. His home in Ramallah was later raided by PA security forces.
The longtime rivalry between Dahlan and Abbas has resurfaced as Dahlan is considering to run against Abbas in future elections.
Abbas accused Dahlan of collaborating with Israel to assassinate a senior Hamas terrorist in 2002. Dahlan then hit back, branding Abbas a "catastrophe" in an interview with an Egyptian television network.
The current case, which began in December, was in connection with the alleged misuse of $17 million in expenses, his legal team said, describing the trial as a "farce."
His legal team said it would try to have last year's conviction overturned on the same grounds. That ruling effectively barred Dahlan's from returning to Judea and Samaria for fear of imprisonment.
"This is a great victory for the defense but also for the political future of Palestine," Torossian said, hailing the "courage of the judges who have just demonstrated the independence of the judicial system from the executive."