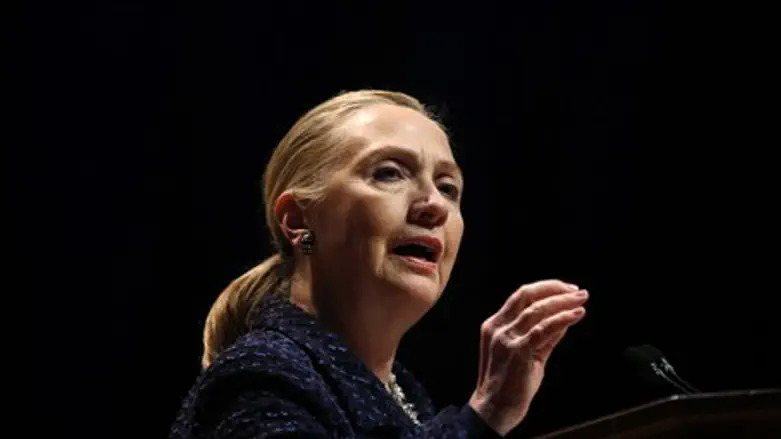 Hillary Clinton
Reuters
Former Secretary of State Hillary Clinton's presidential bid was welcomed Sunday by both Germany's foreign minister and France's former president.
Hours before the announcement was made, German foreign minister Frank-Walter Steinmeier welcomed it, saying Clinton had showed herself to be a strong partner for Europe.
Writing in the daily newspaper Bild and quoted by Reuters, Steinmeier wished Clinton success.
"Hillary Clinton ... has profiled herself not only as a reliable partner for Europe and as friend of Germany, but she has also proven she has sure instincts in world crises - from Afghanistan to the Middle East," he wrote.
Steinmeier said that Clinton knew and understood Europe's way of thinking and that in turbulent times it was important to have a partner at the top of the United States who was not driven by ideology.
"With Hillary Clinton, there is a woman running who is a master of the craft of politics like few other people. Above all in foreign affairs," wrote Steinmeier, according to Reuters.
He said he got to know Clinton during his first term as foreign minister and "valued her as a wise partner to talk with and also as a politician who can listen".
Meanwhile, former French president Nicolas Sarkozy took to Twitter to congratulate Clinton, posting in English.
"Good luck @HillaryClinton ! I know how strong your passion is for the United States. - NS," he wrote.
Clinton is expected to travel to Iowa this week, the state where the first Democratic primary in the presidential run will be held in early 2016, in order to kick off her campaign.
The former Secretary of State has been embroiled in controversy in recent years, most recently after it was revealed that she used a personal address during her entire four years in office.
The Federal Records Act requires that government officials retain all of their written correspondence. As well, under specific guidelines signed into law by President Barack Obama, government e-mail accounts are supposed to be used in any situation involving official business.
Clinton and the Obama administration have also been criticized over their handling of the September 11, 2012 attack at the Benghazi consulate, in which the American ambassador to Libya and three others were killed.
Republicans allege security failings led up to the attack and have also claimed there was a possible cover-up over Al-Qaeda's role in the attack.
In a testimony in 2013, Clinton said she took responsibility for the September 11, 2012 attack and cited a "personal" commitment to improving security provisions for U.S. diplomatic missions overseas.
Texas Republican senator Ted Cruz has said he believes Clinton purposely prevented the public release of details pertaining to the attack.