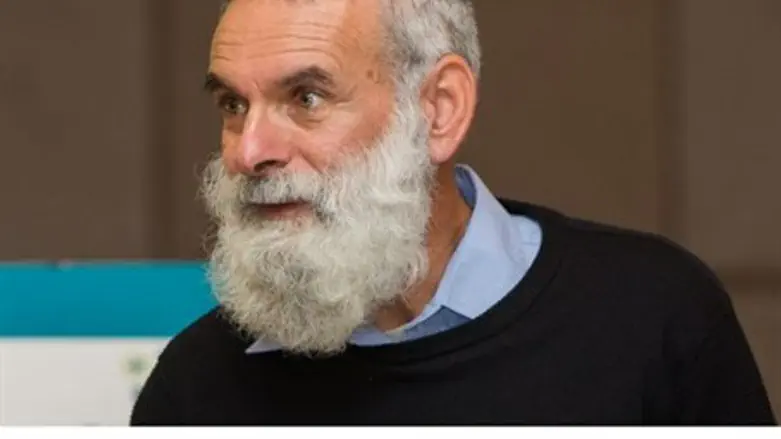 Rabbi Rontzki, #12 on Jewish Home list
Flash 90
Former IDF Chief Rabbi and head of the Itamar Yeshiva, Rabbi Avichai Ronski, is taking a break from his administrative duties for an unusual mission - a three-month stint in the Himalayas, according to his Facebook page.
In the post, Ronski says that with the Passover holiday concluded, "and the summer months before us with its heavy-hanging heat waves, my wife and I are journeying to the faraway lands of northern India on behalf of the Jewish Home party. It's not about politics, but about keeping in touch with the masses of Israelis, young and old, who travel in the area."
That thousands of Israelis are in the region at any one time can be testified to by Chabad "shluchim," the heads of the Chabad Houses and programs that serve the many Jews and Israelis who flock to the mountains of the Far East. Last year, the world's largest Passover Seder was held in Kathmandu, the capital of Nepal, with hundreds gathering together for a taste of Jewish tradition.
Rabbi Ronski believes that many of the backpackers in the region are ready for more extensive Jewish experiences. "We feel that this is a unique and special mission, bringing a whiff of Jewish life to a faraway place." Rabbi Ronski will be based, he wrote, in a small town near Dharmsala in northern India.
Rabbi Ronski was twelfth on the Jewish Home list for the Knesset in the just-completed elections, but with the party getting only eight seats, he will be taking a break from politics to work with Israeli youth abroad, he added.