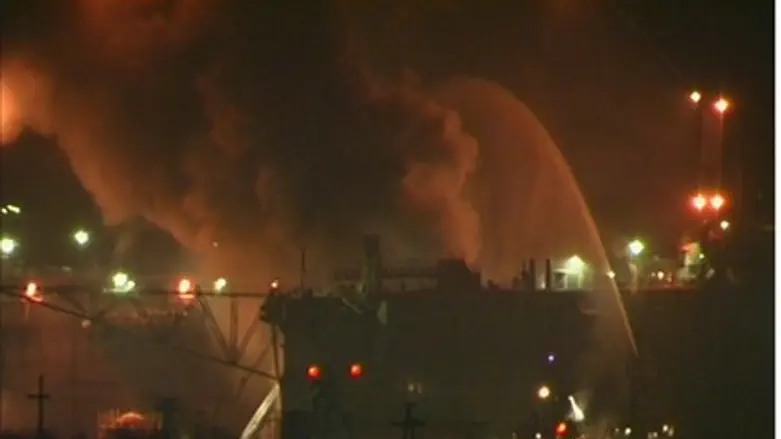 Firefighters battle blaze on Russian nuclear sub, 2011 (file)
Reuters
A Russian nuclear submarine caught fire in a shipyard on Tuesday, according to reports by local Russian news agencies cited by Reuters.
The fire took place on a 949 Antei submarine that was in for repairs at the Zvyozdochka shipyard in Arkhangelsk, a northern province of Russia.
The shipyard refused to comment to the reports, as did the Russian Emergencies Ministry.
Reports have yet to give a figure for casualties, although a source quoted by TASS news agency said the submarine's nuclear reactor had been turned off before the fire started.
Another Russian news agency, Interfax, cited a source stating that no weapons were on the submarine at the time, which if true would mean the danger of explosions is somewhat lessened - aside from the danger of the flames reaching the nuclear reactor.
Reports indicated the fire was caused by welding being performed on the advanced ship, during which insulation materials were ignited.
In 2011, a similar incident occurred at the Roslyakovo shipyard, when a nuclear submarine caught fire as it was undergoing repair works.
Eleven firefighting crews were needed to put out the massive blaze aboard the Yekaterinburg Delta-IV-class nuclear submarine.