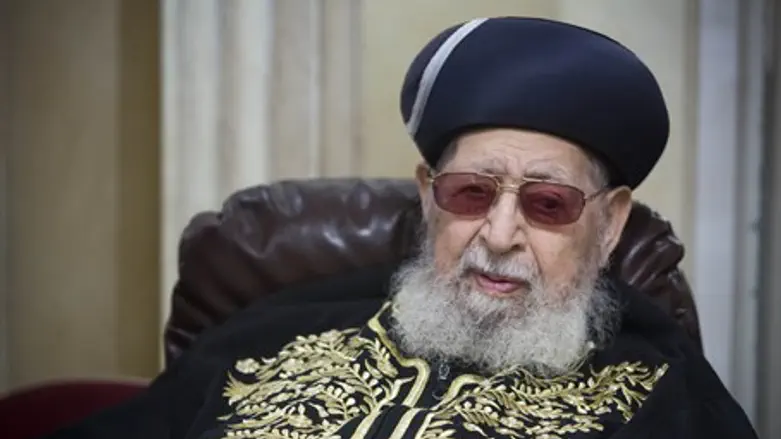 Rabbi Ovadia Yosef
Flash 90
Wont to turn anything into a joke, Israeli comedian Eli Yatzpan is the last person one would expect to have a serious side, much less spend long hours with one of the greatest rabbis of his generation – but Yatzpan, the Kikar Shabbat web site revealed Sunday, was a frequent visitor at the home of late Chief Rabbi Ovadia Yosef, and in fact spent many of the High Holidays with the rabbi.
Yatzpan on Sunday visited the home of Rabbi Yosef in the Har Nof neighborhood of Jerusalem, where he spoke with family members and recounted the many times he had been in the home before. "I visited with Rabbi Yosef for sixteen years," he said. "This past Yom Kippur was my first one in many years without him. I called it the 'orphaned Yom Kippur," he said.
Rabbi Yosef, he said, was extremely concerned about all aspects of the Jewish people and the state of Israel. "I saw him take much suffering on himself, the suffering of the Jewish people. I saw how he prayed for us, and I would ask myself, especially towards the end, why this righteous man was crying so much. He should be crying for his own suffering!
"That," said Yatzpan, "is greatness. There is nothing in the world like this. He was a great, holy man, of the holiest people that we have seen in the world," he added.