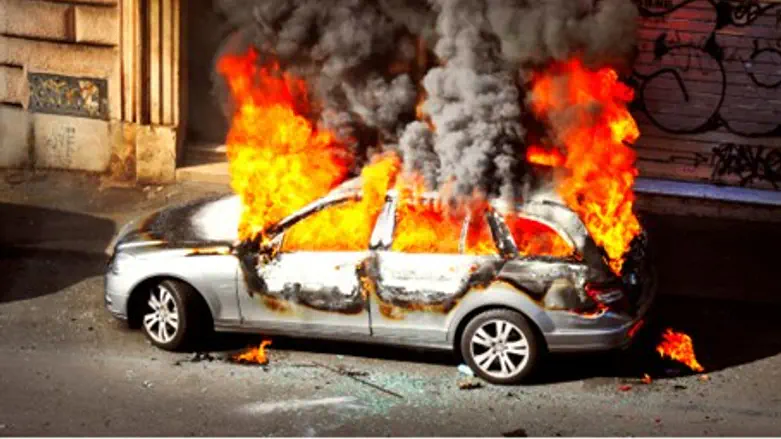 Car explosion (illustration)
Thinkstock
Attacks in and around Baghdad, mostly bomb blasts, killed at least 17 people on Wednesday, Iraqi police and medical sources said, according to the AFP news agency.
The deadliest single attack was a car bombing in the Hurriya district which killed nine people and wounded 30, a police colonel and a hospital official said.
A bomb also exploded near a car park in Al-Obeidi neighborhood in the east of the city, killing two and wounding seven, a police officer and a medic at Kindi hospital said.
A roadside bomb targeted a police patrol near Zeidan, west of the capital, and another went off in Taji to the north, killing two members of the security forces and two civilians respectively.
In Jisr Diyala, a suburb on Baghdad's southeastern edge, gunmen stormed a home, killing the owner and his son, police said without elaborating on the circumstances.
The high levels of violence in Baghdad have generally receded in recent months, after government and allied forces retook swathes of land north and south of the capital from the Islamic State (ISIS) group.
A years-old nightly curfew was even lifted a month ago, but sporadic attacks continue and the government is still engaged in fierce fighting against the jihadists just a few miles west of Baghdad on the fringes of Anbar province, an ISIS bastion.
Meanwhile, the fight against ISIS continued on Wednesday, as Iraqi forces entered a northern neighborhood of Tikrit, marking a new stage in the operation launched 10 days ago to wrest the city back from the jihadists.
On Tuesday, in an attempt to block the Iraqi forces, ISIS blew up the only bridge over the Tigris river in the entire Tikrit area.