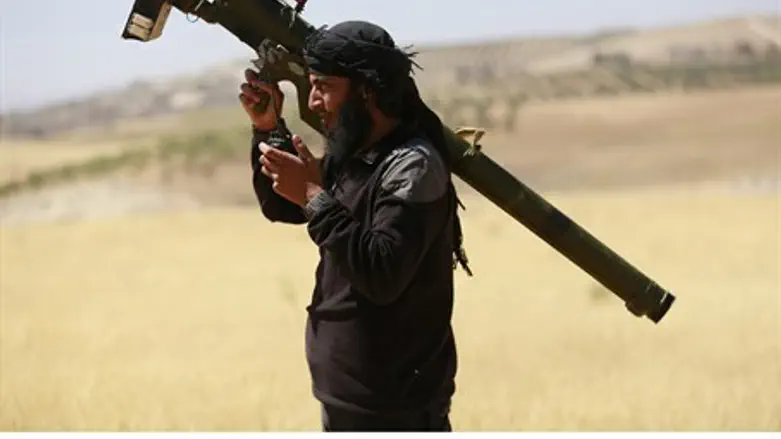 Nusra Front fighter in Syria (file)
Reuters
US President Barack Obama's policy of supporting "moderate" Syrian opposition forces to counter the more radical alternatives appears on the brink of collapse, as the Al-Qaeda affiliate Nusra Front continues to defeat the "moderates" and seize their American weaponry.
By providing support, including military training and weapons, to "moderate" sources fighting President Bashar al-Assad's regime, the US has sought to form a power base against the more radical Islamic organizations of Nusra Front and Islamic State (ISIS) in Syria.
But Nusra Front is battling to topple the "moderate" forces and establish an independent Islamic entity to implement Islamic Sharia law in Syria.
Last week pictures were published showing Nusra Front forces capturing equipment and weapons provided by the US to the opposition forces.
Free Syrian Army (FSA) opposition sources told the Arabic-language London-based Asharq Al-Awsat paper that they fear Nusra Front may spread in influence in northern Syrian, and described how the group has been attacking the "moderate" forces.
According to the FSA sources, Nusra Front is striving "to eradicate all branches of the Free Syrian Army in north Syria, as a preparatory step to expanding their influence and declaring (Islamic) emirates similar to the emirates established by ISIS in the north of the country."
Currently Nusra Front controls most of the villages and cities in the rural region to the north west of Idlib, after having routed FSA forces from the area.