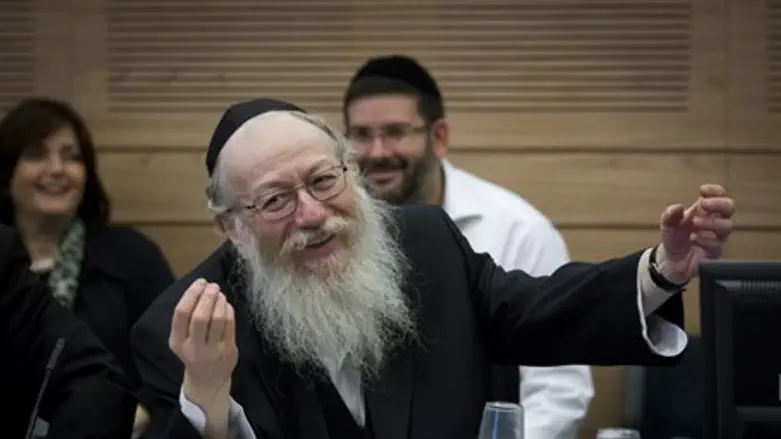 MK Ya'akov Litzman
Miriam Alster/Flash 90
For the first time, haredi party United Torah Jewry has produced an election ad for television that includes a woman. The clever ad features an appeal to secular Israelis who are worried about the state of the Israeli health care system, and portrays the party as being the best solution to the system's problems.
The ad discusses several measures and laws that were implemented when MK Yaakov Litzman was health minister, including implementing free dental care for children 18 and under. The ad also discusses UTJ's plans for the next government, including implementing free day care for children as young as three months old.
In the ad, a secular couple are seen discussing health issues, and look up information on several questions on the Internet – when they are directed to the web site of UTJ, where Litzman answers their questions about health care, government policy, and the party itself.
The ad's tag line is "health care – it's a mitzvah."