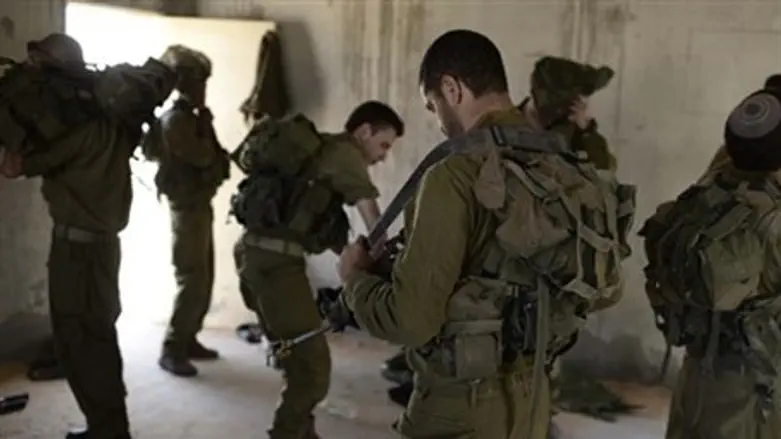 IDF soldiers
Tomer Weinberg
The new IDF Chief of Staff, Lt. Gen. Gadi Eizenkot, wasted no time in making his presence felt – and has launched a huge-scale exercise that includes most of the IDF's compulsory-service corps, making it the largest the IDF has held in recent years. The drill was not announced to the forces in advance and is meant to simulate the suprise element that often accompanies real-time warfare.
The IDF forces are rehearsing various scenarioes in Judea and Samaria, including abductions, large-scale rioting and arrests of suspects.
The drill also involves sending call-up notofications to 13,000 reservists, 3,000 of whom will actually have to show up at their units and partake in the action.
Judea and Samaria Division combat soldiers are taking part in all of the exercises, as are infantry nits, including special forces. In addition, aerial units, intelligence units and the Israel Security Agency (ISA, or Shin Bet) are taking part.
The IDF Spokesman said that the exercise does not indicate any special security alert in Judea and Samaria.