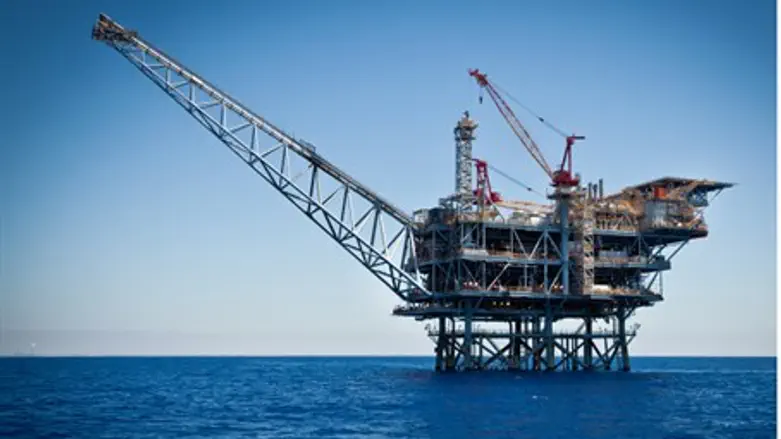 Gas field (illustrative)
Flash90
Israel took in NIS 744 million ($188 million) in royalties for offshore gas fields – a 39% increase over the year before. That, however, is a drop in the bucket compared to the NIS 3.2-3.4 billion (about $750 million) expected by 2019, the Energy and Water Ministry said Sunday.
The 2013 and 2014 royalties came mostly from the Tamar and Yam Thetis gas fields. The latter is a small field, while the larger Tamar field has only been partially exploited so far. Development is continuing there, and by 2019 much of Israel's gas will be coming from Tamar.
Meanwhile, the state will benefit from the development of the other gas fields off Israel's shores, including Leviathan, Karish, and Tanin. The royalty proceeds from existing fields have met the Ministry's forecasts, and the Ministry expects that the forecasts for the coming years will be accurate as well. Tamar itself brought in NIS 425 million ($110 million) in royalty payments in 2014.
The royalties are being paid by the consortium of companies that won contracts to sell the gas, with Noble Energy and Delek Group the two largest firms.
Before the discovery of gas off Israel's shores several years ago, the principal income for Israel of royalties from natural resources was from potash. In 2014, the state received NIS 11 million in royalties for that resource – similar to the amount collected throughout the previous decade.