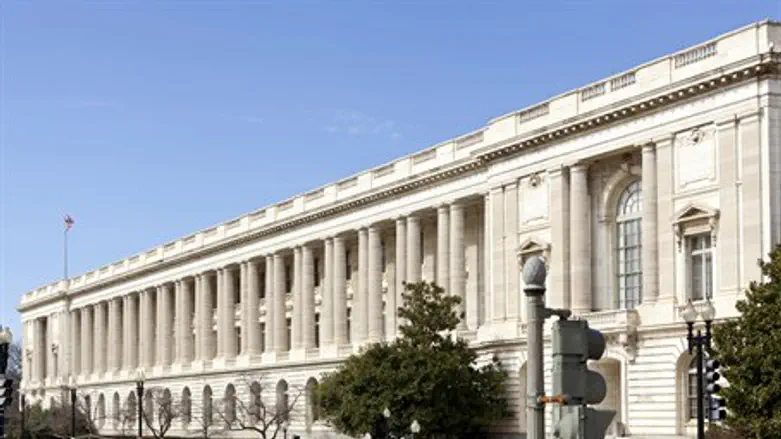 Senate building
Thinkstock
A bipartisan group of senators unveiled legislation Friday that would require a congressional review of any deal the Obama administration and other western powers strike with Iran on its nuclear program, reports The Associated Press (AP).
According to the news agency, the measure would mandate that President Barack Obama submit the text of any pact to Congress and bar the administration from suspending congressional sanctions on Iran for 60 days.
In that time, Congress would hold hearings and have a chance to approve, disapprove or take no action on the agreement, the legislation says.
Leading the effort on the measure are Senators Bob Corker of Tennessee and Bob Menendez of New Jersey, the chairman and top Democrat on the Senate Foreign Relations Committee, noted AP.
"There are few national security priorities for our country more important than preventing Iran from obtaining a nuclear weapon and any agreement that seeks to do this must include Congress having a say on the front end," Corker said in a statement.
Menendez, who has been a leading proponent of sanctions on Iran, added that Congress will have a chance to review any agreement "and more importantly, ensure its compliance after it goes into effect. This legislation establishes that vital review and oversight process."
The bill is likely to draw a veto threat, noted AP, similar to a previous sanctions bill proposed by Menendez and Senator Mark Kirk which had gained momentum in Congress, but Obama lobbied hard against and threatened to veto.
Iran and the West are continuing to engage in talks aimed at turning a temporary deal reached in November 2013 into a permanent one. However, they have thus far failed to make substantial progress and have already twice postponed a deadline for a permanent deal, with the next deadline being on July 31.