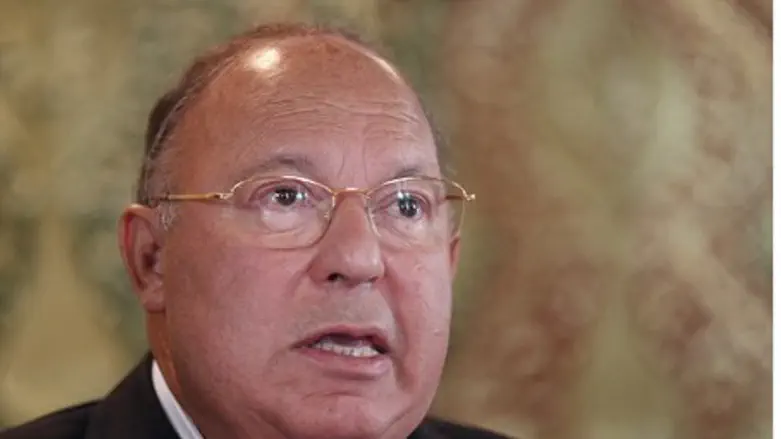 Paris Mosque rector Dalil Boubakeur
Reuters
French President Francois Hollande vowed to combat anti-Semitism at an annual dinner held by the French Jewish community on Monday, but a key Muslim leader boycotted the event after it was noted that Muslims are taking part in anti-Semitic violence.
Dalil Boubakeur, rector of the Great Mosque of Paris, chose to skip the dinner after Jewish community leader Roger Cukierman said young Muslims are to a great extent behind anti-Semitic violence, reports AFP.
Cukierman, head of the CRIF council of Jewish organizations, made clear in his comments he was talking about a "very small minority" of Muslims; his comments came after a Muslim terrorist in Paris last month murdered four Jews in a kosher supermarket.
However, Boubakeur was evidently enraged at the comment and chose not to attend the event against anti-Semitism.
Cukierman said he "deeply regretted" Boubakeur's absence from the dinner, adding: "Jews and Muslims are all in the same boat and I hope that contact will swiftly be reestablished."
Since January's terror attacks at the Charlie Hebdo magazine and the kosher supermarket, in which a total of 17 people were killed, soldiers and police have been deployed outside France's synagogues and Jewish schools.
Last month, the country's main Jewish group said the number of anti-Semitic acts doubled in France during 2014, with acts involving physical violence leading the increase.
The attacks in Paris were mimicked this month in Copenhagen, where two people were shot dead in attacks on a cultural center and a synagogue, with the attack on the synagogue coming on Shabbat during a Bar Mitzvah ceremony.
In response to the attack, Muslims in Norway held a "ring of peace" around the only Oslo synagogue in a symbol of solidarity with the Jewish population.
However, Ali Chishti, one of the key organizers of the peace event, was found to have a past of spouting anti-Semitic conspiracy theories, blaming the Jews for the 9/11 attacks and the Mumbai attacks in 2008