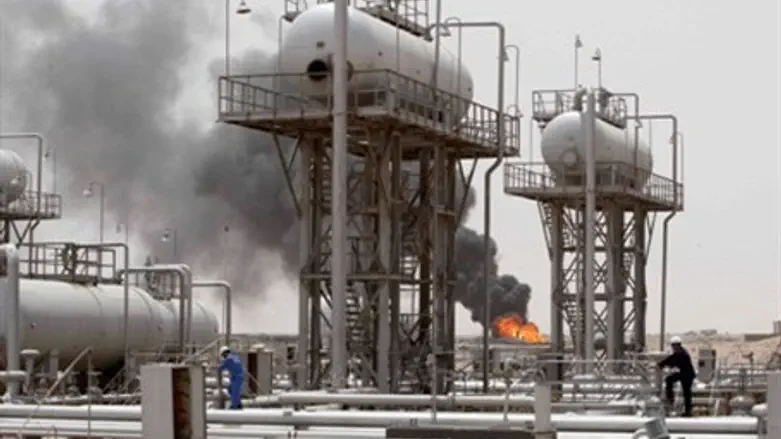 Joint Exxon-Iraqi oil field oct 18
Reuters
Renewed air strikes by the United Arab Emirates against Islamic State have hit oil refineries run by the terrorists, the state news agency reported on Monday.
F-16 fighter jets based in Jordan "targeted oil refineries controlled by the Daesh (Islamic State) organization, with the aim of drying up its sources of finance," the WAM agency said, using the Arabic acronym for ISIS, reports AFP.
It said the strikes took place last Tuesday and Thursday but did not specify the location of the targets.
A US-led coalition of Western and Arab nations launched air strikes against ISIS last year after the terrorist group seized control of large parts of Iraq and Syria.
The UAE had suspended its strikes after the terrorists captured a Jordanian pilot whose plane went down in December. He was later brutally murdered by ISIS in a video posted online.
But the UAE said last Tuesday it had resumed the strikes, after deploying a squadron of F-16s to Jordan on February 8.
Abu Dhabi had reportedly sought and obtained guarantees from Washington on boosting its ability to rescue downed coalition pilots
Coalition strikes have frequently targeted oil facilities seized by the terrorists, who according to some estimates earn more than $1 million per day from oil sales.