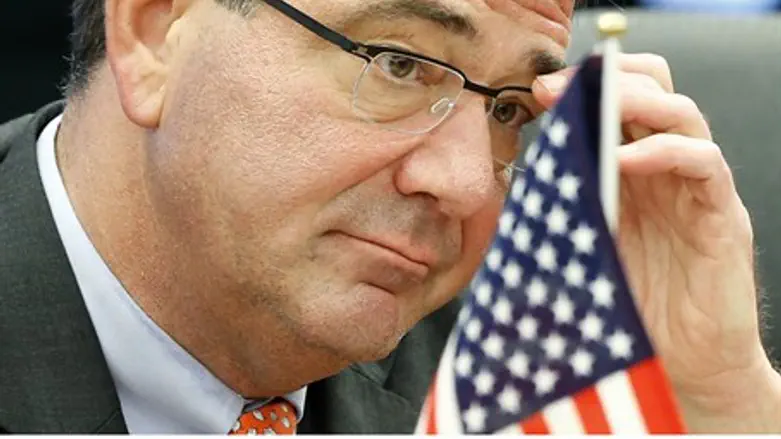 Ashton Carter
Reuters
Ashton Carter, President Barack Obama's nominee for defense secretary, was confirmed on Thursday by the Senate, AFP reports.
The Senate -- by a vote of 93 to five -- overwhelmingly approved Carter, an accomplished defense technocrat with degrees in Medieval history and theoretical physics.
Obama welcomed the Senate's swift confirmation of Carter's nomination.
"With his decades of experience, Ash will help keep our military strong as we continue the fight against terrorist networks, modernize our alliances, and invest in new capabilities to keep our armed forces prepared for long-term threats," Obama said in a statement quoted by AFP.
Carter has gained a reputation as a bona-fide expert on hi-tech weapons and defense budgets, portraying himself as a reformer determined to shake up the Pentagon's vast bureaucracy.
Much of his time will be taken up with a new war against extremists in the Middle East, with the United States leading an open-ended bombing campaign against the Islamic State (ISIS) group in Iraq and Syria.
He also will have to contend with upheaval in Yemen, Iran's nuclear ambitions, a resurgent Russia that has rattled Eastern European allies, and an expanding Chinese military that could jeopardize the U.S. Navy's dominance in the Pacific.
Despite deep divisions between the White House and many Republicans over foreign policy, Carter's nomination encountered negligible opposition and he sailed through to confirmation with bipartisan support, noted AFP.
"I think Dr. Carter will be a good secretary of defense," but "I must candidly express concern about the task that faces Dr Carter, and the limited influence he may have," said Republican Senator John McCain, a hawk who has slammed Obama over his handling of the military.
Carter replaces Chuck Hagel, who resigned in November after it became clear Obama had lost confidence in his ability to lead the Pentagon.
Despite reports he had resigned under pressure from Obama,  Hagel rejected accounts that he was forced out and said it was a mutual agreement with the president.
The former Defense Secretary has acknowledged the White House was frustrated that he would not move faster on decisions to transfer some inmates out of the prison at Guantanamo Bay, Cuba.
Asked if he would resist White House pressure to release Guantanamo inmates if he thought they would rejoin extremists, Carter told senators, "As in everything else I do, I'll play it absolutely straight."