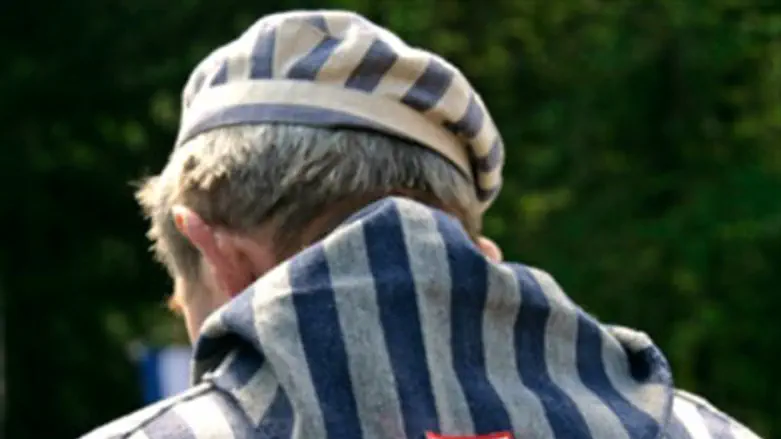 Holocaust prisoner
Thinkstock
The Italian Senate approved Wednesday a bill initiated by Democratic Senator Rosaria Capacchione to criminalize Holocaust denial. 
234 senators voted in favor of the bill while three voted against, Il Sole 24 Ore reported. Eight senators abstained. 
The bill will now move to the second house of Italy's parliament - the Chamber of deputies. If approved there, it will be written into law.  
Under the law people who partially, or entirely, deny the Holocaust will face a three-year prison sentence for promoting, inciting, or committing acts of racial discrimination. 
The bill also covers crimes against humanity and war crimes as stipulated by the International Criminal Court. 
The Senate's vote comes after revisions were made to the bill, to ensure that freedom of expression and the freedom to study be upheld, in spite of the criminalization of Holocaust denial. 
Senator Gieuseppe Lumia, a member of Italy's justice committee, said the country had "turned a page" with the vote. 
"Criminalizing Holocaust denial is a breakthrough. Denying the Holocaust and other genocides will be punished as it is in so many other countries," he stated.
France and Germany are two of the European nations that have so far criminalized Holocaust denial. 
In 2013, a German court in Regensburg convicted British Bishop Richard Williamson of incitement to hatred through Holocaust denial, after he gave an interview on Swedish television disputing the use of gas chambers to kill Jews during the Holocaust. 
In a previous interview, he also claimed that "200,000 to 300,000 Jews perished in Nazi concentration camps."
Noted Italian Holocaust denier and author Carlo Mattogno, who wrote The Myth of the Extermination of the Jews in 1988, came out in defense of Williamson during that trial. 
The Nazi's deportation of Italian Jews to death camps began in September 1943. It is estimated 7,500 of them - consisting of 20-25% of the entire Italian Jewish community - were murdered in those camps.