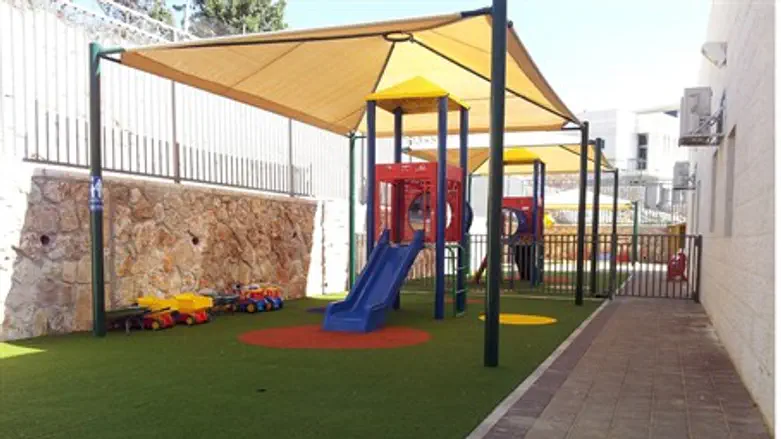 kindergarten
Gush Etzion Regional Council
Parents of children in a haredi kindergarten in Ashdod said that they felt unsafe – and extremely concerned for the safety of their kids – after an Arab threw a large rock into the building's window. The Arab has been caught, but parents fear that the incident could repeat itself.
The incident occurred about 12:30 Sunday afternoon in the heart of the hareidi section of Ashdod. An Arab worker who was doing construction work near the kindergarten, said witnesses, threw the rock into the school's window, in sight of the children.
No injuries were reported, said witnesses, "but there is no doubt that this was due to a miracle," said one witness.
"How can we send our children to school now and be sure that another Arab won't try this again," asked a parent of a child enrolled in the kindergarten. "It is frightening to think what would have happened had the rock hit one of the children. Who says this won't happen again in a few days?"
Police arrested a suspect and the case is under investigation. The Arab, a resident of an Arab town in Judea who had a valid work permit, was working with rocks of the type that was thrown into the school. Police say they are investigating whether the incident was criminally or nationally motivated.