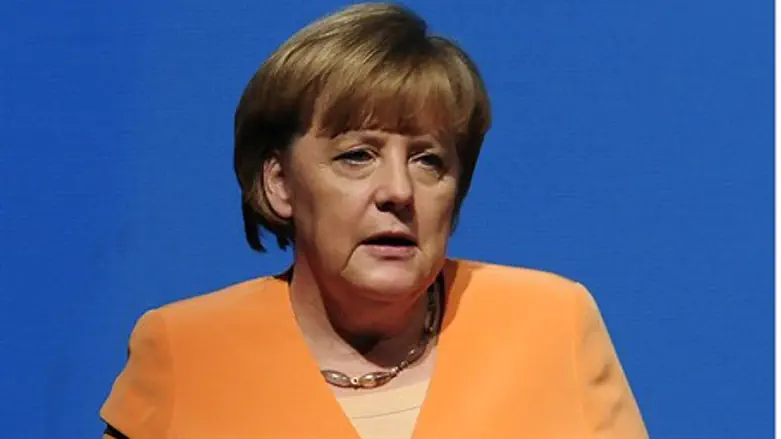 German Chancellor Angela Merkel
Reuters
The Hungarian Jewish community issued an official apology to German Chancellor Angela Merkel on Thursday night, after a community leader compared her visit to the Great Synagogue in Budapest to a visit from a senior leader of the genocidal Nazis. 
Andràs Heisler, President of the Federation of Jewish Communities in Hungary, noted in a Hungarian magazine interview that "Angela Merkel was the most senior German personality to have visited the synagogue since Adolf Eichmann," one of the masterminds of the Holocaust. 
He added that "the meeting held between Merkel and Jewish leaders last Monday was from the room where Eichmann used to bark his murderous orders." 
Heisler's words caused a media firestorm. 
An apology issued by the Jewish community said that "Heisler's comments were made only to illustrate how far Germany has come since the Holocaust period until the present-day." 
More than 550,000 Hungarian Jews were murdered during the Holocaust. 
In recent years, the rise of the far-right Jobbik party has led to a substantial and steady increase in manifestations of anti-Semitism in Hungary.