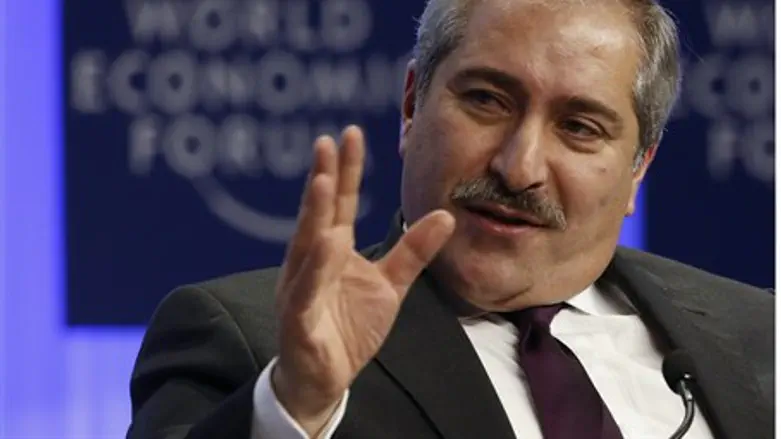 Jordan's Foreign Minister Nasser Judeh
Reuters
Jordan said air strikes against the Islamic State group are only the start of its retaliation for the burning alive of one of its pilots, vowing to "eradicate" the jihadists, according to AFP. 
Jordan's military said "dozens of jet fighters" struck ISIS targets on Thursday, hitting terrorist training camps as well as weapons and ammunition depots.
Foreign Minister Nasser Judeh told CNN the operation was "the beginning of our retaliation over this horrific and brutal murder of our brave young pilot. "But it's not the beginning of our fight against terrorism and extremism."
The gruesome murder of pilot Maaz al-Kassasbeh, captured by ISIS in December after his F-16 crashed in Syria, has sparked grief and deep anger in Jordan.
Judeh declined to reveal Jordan's military plans but said it would hit the terrorists with all its might.
"We're upping the ante. We're going after them wherever they are, with everything that we have. But it's not the beginning, and it's certainly not the end," he said. "We're going to go after them and we will eradicate them... We are at the forefront. This is our fight."
Jordan has conducted regular air raids against ISIS across the border in Syria as part of a US-led campaign against the Sunni extremist group.