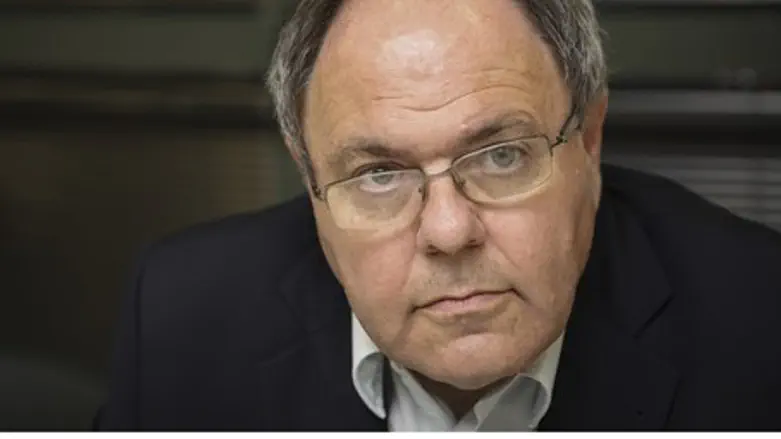 Dani Dayan
Hadas Parush/Flash 90
Dani Dayan, the former head of the Yesha Council, an unofficial federation of Judea and Samaria leaders, explained Wednesday that he does not intend to cancel his participation in the upcoming Haaretz Democracy Conference, despite the revelation that the highly controversial New Israel Fund is a sponsor of the event.
Dayan will take part in a panel on the subject of "A Jewish and Democratic State."
"Regrettably, Deputy Minister Tzipi Hotovely (Likud) and MK Ayelet Shaked (Jewish Home) have cancelled their participation in this panel," Dayan wrote on his Facebook page.
"I could have said that I am coming 'from the groom's side' – one of the sponsors of the conference is the Center for Menachem Begin's Heritage,'" he added. "But the truth is, that I would not abandon this arena even if there was only the 'bride' – the New Israel Fund."
The less the audience is "convinced I am right" – the more important it is to appear before it, he explained. "Unless you are looking for easy applause. That is why I accepted invitations from J Street in the past, as well as One Voice, leftist members of parliaments, EU foreign ministries and ambassadors and more."
Minister Tzahi Hanegbi, Deputy Minister Tzipi Hotovely and MK Ze'ev Elkin of Likud announced Sunday that they have cancelled their planned speeches at the annual Haaretz "Israel Democracy Conference" in Tel Aviv. The reason for the cancellation: the conference program reveals that the New Israel Fund (NIF) is a sponsor of the event.
On Monday morning, Jewish Home Chairman Naftali Bennett cancelled his participation too.
Dayan himself was a former Jewish Home candidate for the next Knesset, but withdrew after receiving an unrealistic spot on the party's list.
The NIF has been viewed with contempt by nationalists since it was revealed, in 2010, that groups it funded provided over 90% of the Israeli quotes cited in the UN's infamous Goldstone Report, which accused Israel of war crimes in Gaza.
Likud said that "as an ideological, nationalist movement, Likud will not cooperate with bodies that incessantly besmirch Israel. The New Israel Fund finances dozens of radical leftist organizations, like B'tselem, Breaking the Silence, Adallah and Machsom Watch, which are responsible for the Goldstone Report. If Haaretz announces that it will forego the Fund's participation in the event, Likud will reconsider its participation in the conference."